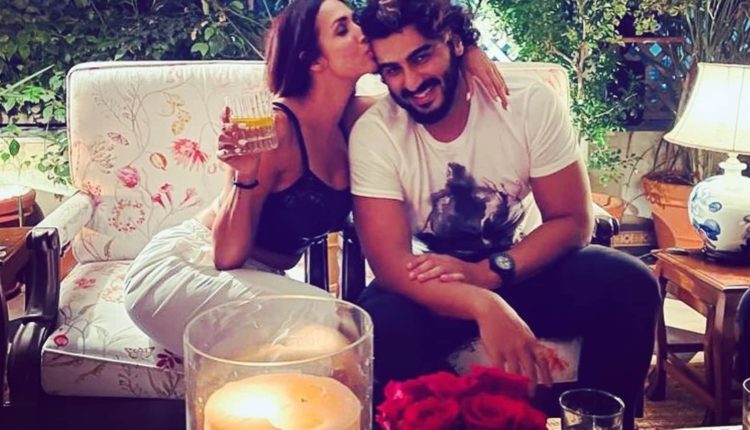 Malaika Arora is missing Arjun Kapoor in New Year Celebration, See Pics
Many Bollywood lovers are celebrating the New Year 2022 and enjoying to do partying and dancing. Many celebrities, including Ranveer Kapoor and Alia Bhatt, as well as Akshay Kumar and Twinkle Khanna, have left Mumbai to welcome the New Year with each others in their privacy. But there is also a couple who will not even be able to meet each other in the new year. This had brought this couple to miss each others. Corona cases are on the rise once more in the Bollywood industry. Many celebrities, including Arjun Kapoor and Nora Fatehi, have been corona positive. This year's joy is a little dull for Malaika Arora because Arjun isn't with her for the New Year's celebrations.
Corona has intervened in the relationship of Malaika Arora and Arjun Kapoor. Arjun Kapoor is currently in quarantine after testing positive for Covid. That is why this couple is separated on New Year's Day. Malaika is missing Arjun terribly as the rest of the world celebrates the New Year. Malaika has expressed her feelings by sharing an unseen photo of herself and Arjun.
Malaika and Arjun Kapoor are both seen pouting in the photo Malaika shared. Malaika captioned the photo, 'I am missing you Mr. Pouty Arjun Kapoor (by the way, my pout is better than yours)…' 'Welcome to the New Year.' Along with Arjun Kapoor, his sister Anshula Kapoor, cousin Rhea Kapoor, and brother-in-law Karan Boolani were recently tested Covid positive. Malaika Arora's Covid test was also performed following this, but she tested negative. Arjun Kapoor is quarantined, Malaika Arora is missing him badly. She has missed New Year Eve with him.