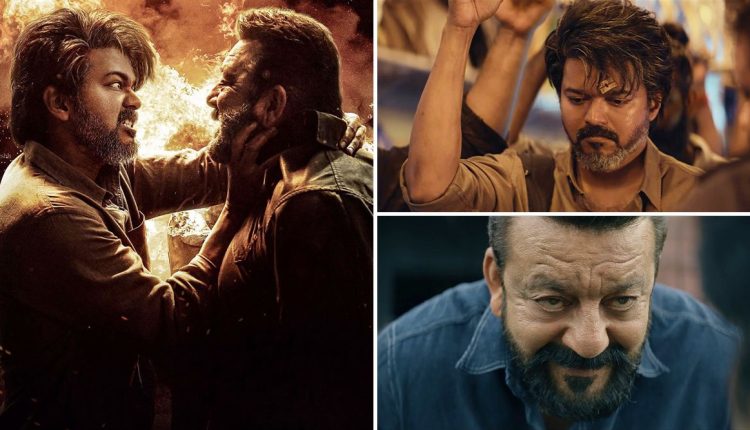 Leo Movie First Review: Intense and Violent, Guaranteed to Raise Eyebrows
Leo Movie First Review: As the release date for Vijay Thalapathy's latest film, Leo movie, approaches, anticipation is reaching its zenith. The film, distributed in the UK by Ahimsa Entertainment, has garnered quite the attention for its intense and violent content. In a recent revelation, Ahimsa Entertainment shared their review of "Leo," labeling it as an "intensely raw and violent" movie.
Scheduled for a release on October 19th, Leo movie has created quite a buzz among fans. However, the distributors have issued a cautionary note, advising that this movie is not for the faint-hearted. They've even mentioned that certain versions of the film in the UK will be labeled '18+' and not suitable for those under 18, restricting it to adult audiences only.
The early review of Leo movie has raised eyebrows due to its intense and violent nature. While the original target rating for the film was set at '15+', the British Board of Film Classification (BBFC) has raised it to '18+', meaning only individuals aged 18 and above will be allowed to watch the film in theaters. This indicates the severity of the content and the need for viewer discretion.
Leo movie is an action thriller film that boasts a stellar cast, including Trisha Krishnan, Arjun Sarja, Gautam Menon, Masiskin, and Priya Anand. Bollywood actor Sanjay Dutt also plays a significant role in the film. With such a talented ensemble, the movie promises to deliver gripping performances and a thrilling narrative.
The cautionary note regarding the film's content has been issued with the utmost seriousness, ensuring that only those who can handle the intense and violent scenes choose to watch it. Leo is not your typical run-of-the-mill movie, and it appears to be geared towards a mature audience who can appreciate the raw and unfiltered nature of the story.
As Leo Movie gears up for its release on October 19th in Indian cinemas, it remains to be seen how audiences will react to the intense and violent elements of the film. For those who revel in high-octane action and a gripping narrative, "Leo" might just be the perfect cinematic experience. However, for those with a weaker stomach, it's a fair warning to proceed with caution. The film is expected to leave a lasting impact, making it a must-watch for action aficionados and fans of Vijay Thalapathy.
Leo Movie Trailer
Click here for the latest news from Bollywood, Hollywood, South Film Industry, Bhojpuri and TV world… Click here to join the Facebook Page, Twitter Page, YouTube page and Instagram of Bollywood Mascot !