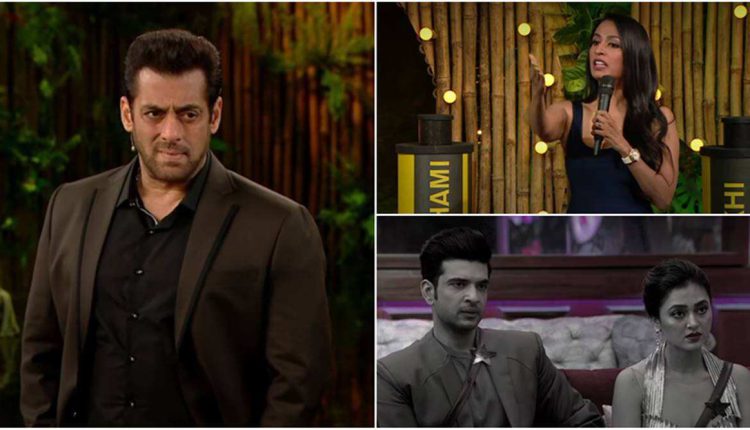 Bigg Boss 15: Fight between Karan Kundrra and Kashmera Shah on this topic
With only some more time left in the Bigg Boss 15 finals, this game is becoming increasingly enjoyable. Some players in the house have already confirmed their place in the finale week, but others are still working hard to secure their spot in the finale race, which is why all eyes are now on the ticket to the finale. In the midst of it all, Karan Kundrra and Tejasswi Prakash remain the most talked-about people in the house. Whether it's about love or a fight, they constantly chat.
Salman Khan, like all other tasks, actually gave everyone an assignment in which they had to tear a poster of one of the participants who was heading to the finale and steal the name of the other contestant. Kashmera Shah who came as the guest in the show, assumed the alias Karan Kundrra during this time. She chastised Karan for behaving badly with Tejasswi. When we couldn't stand Riteish talking to Rakhi in an inappropriate manner, Kashmera remarked that. So why would we put up with Karan misbehaving with Tejasswi? What will be the hostility if you say like that? It's your love, so what will be the animosity? You will not receive votes if you do so.
And after Karan Kundrra, Kashmera Shah came to Tejasswi and asked her for taking care of her self respect with Karan Kundrra. Kashmera told Tejasswi that if Karan's behavior is so bad with her then it's not love and Tejasswi should try to know the reality and use her brain in the game. On Kashmera Shah's advice, Tejashwi Prakash responds by saying, "I don't need anyone's permission here, whether we want to live together or not. Nothing happens by saying of someone. I'm going to do what I want. I'm continuing concentrating on this game. I am confident in my ability to manage my connection. Many of the contestants here think I'm a formidable opponent. I agree that Karan speaks angrily, but he then apologises."