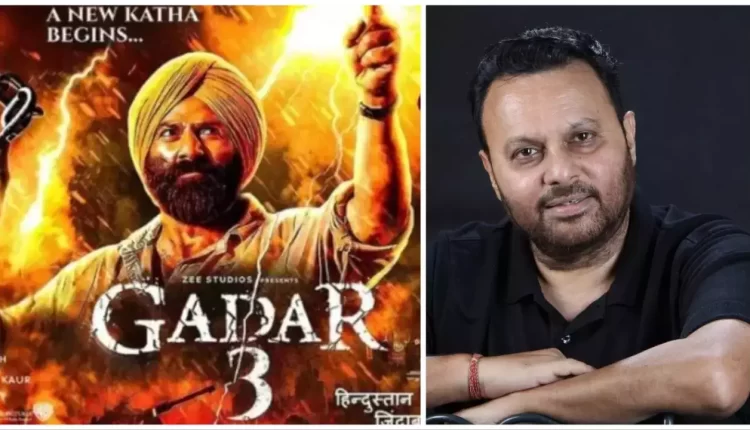 Gadar 3 Movie Details: Director Opens Up about the Cast, Crew, Story and Release Date – Bollywood Mascot
Bollywood News: Renowned filmmaker Anil Sharma has recently shared some intriguing insights about the highly anticipated 'Gadar 3,' the sequel to the blockbuster movies 'Gadar' and 'Gadar 2.' Following the immense success of 'Gadar 2,' fans have been eagerly awaiting the next installment in the series.
One of the most significant revelations made by Anil Sharma is that 'Gadar 3' will not feature the character of Tara Singh traveling to Pakistan, a central theme in the previous two films. In an interview with a media outlet, Sharma stated, "In the third installment, Tara Singh will not go to Pakistan. We do not want to portray our neighboring country in a negative light. It's merely a coincidence that in the previous 'Gadar' films, there was a Pakistani angle. However, this will not be the case in the third part. We do not intend to use Pakistan as a formula for success, nor do we want people to perceive us as anti-Pakistan because we are not."
This departure from the Pakistan-related plotline has generated curiosity among fans about the direction the story will take in 'Gadar 3.'
Sharma also disclosed that the star cast for 'Gadar 3' would remain the same as in the previous films, with Sunny Deol reprising his iconic role. He hinted that there might be cameo appearances by A-list actors or actresses, but the core star cast would remain consistent. Moreover, Sharma teased an intense action sequence involving Sunny Deol, suggesting that the third installment would raise the bar even higher in terms of action and drama.
The 'Gadar' series, known for its patriotic themes and powerful performances, has a significant fan following, and 'Gadar 3' is already generating considerable buzz in the film industry. While further details about the storyline are eagerly awaited, it's clear that Anil Sharma is committed to delivering a film that will live up to the high expectations set by its predecessors.
As fans continue to speculate about the plot and eagerly await the release of 'Gadar 3,' it remains to be seen how the filmmakers will craft this new chapter in the iconic series.
Click here for the latest news from Bollywood, Hollywood, South Film Industry, Bhojpuri and TV world… Click here to join the Facebook Page, Twitter Page, YouTube page and Instagram of Bollywood Mascot !