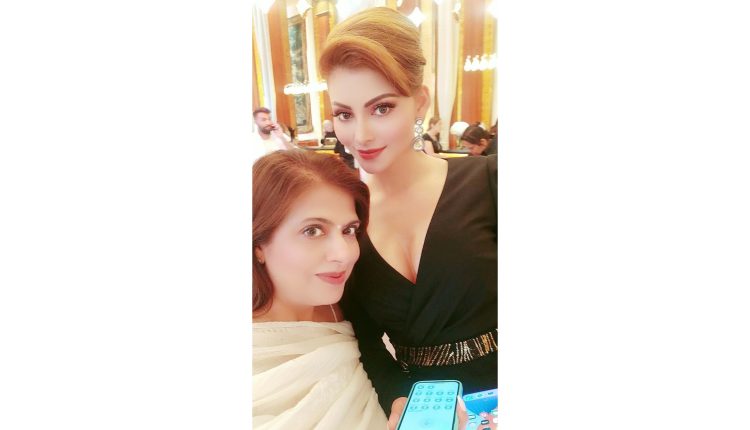 Divya Behl, Make Up Artist Gets Appreciation At The Cannes Film Festival 2022 For Impeccable Makeup Skills
It's every individual's dream to make it to the International film festivals. Making this dream come true, MUA Divya Behl who owns the firm 'Diva's By Divya' was a part of The Cannes Film Festival. She was the artist behind the glamorous looks of Urvashi Rautela, among other models and actresses during the 11-day Film Festival. Rautela was a stunner during the Cannes festival, from the lush pink-and-peach makeup to the flowing black gown and white angelic look, and Divya had a significant influence in enhancing the stunning and widely-adored actress.
Divya Behl And Lofficiel, Fashion Magazines
Urvashi Rautela, a B-Town actress, was praised by Leonardo DiCaprio, a well-known international actor. Divya Behl, the MUA, also had the opportunity to work on an editorial shoot for Lofficiel, one of the world's most prestigious and oldest fashion magazines. Deepika Padukone, Aishwarya Rai Bachchan, Abhishek Bachchan, R Madhavan, Nawazuddin Siddiqui, Tamannaah Bhatia, and others attended the star-studded event, which allowed Divya the opportunity to meet a lot of well-known people from the Indian and international film industries.
The well-known MUA is a staunch believer that makeup should not be used to change skin tones or hide scars, and that everyone has the right to feel comfortable and confident in their own unique forms of beauty, regardless of our differences. This inspiring philosophy is reflected in her makeup skills, as she manages to dazzle us by demonstrating her professional experience, hard work, and talent with the brushes, laying out her magnificent makeup looks and the allure they provide to her clients, all without using heavy layers of products that harm the skin.
What Divya Behl States About The Show
Talking about the award show, Divya Behl stated, "The festival was glorious, I was awestruck by the brilliance of the whole event. The ambiance was sublime, it was an extremely spectacular experience for me. The presence of the stellar celebrities was breathtaking. I had a great time with Urvashi Rautela as we explored the beautiful locations of Cannes and Monte Carlo. My time at the Cannes was extremely gratifying and humbling, as I found myself standing proud and tall as a representative of my country at such a prestigious and marvelous platform."
Divya Behl is a dedicated makeup artist with a wide range of skills. She is a powerful businesswoman who exudes the strength of an empowered woman and follows her passion as a makeup artist and makes a reputation for herself in the industry from the ground up. She strongly opposes the use of make-up to alter one's look in order to conceal perceived "flaws" or "imperfections." She believes that cosmetics should be used to enhance rather than hide a person's inner beauty beneath layers of chemical goods. With her strong principles and overwhelming brilliance, she is a woman fit to climb the stairwells of accomplishment even higher ahead.
Click here for the latest news from Bollywood, Hollywood, South Film Industry, Bhojpuri and TV world… Click here to join the Facebook Page, Twitter Page, YouTube page and Instagram of Bollywood Mascot !