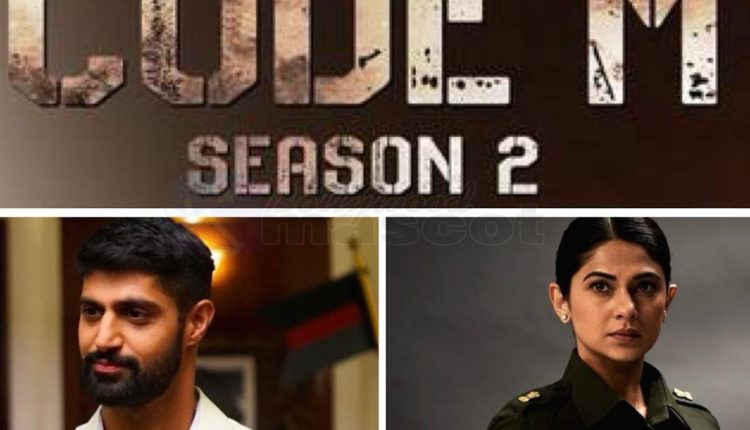 Code M Season 2 Review: Jennifer Winget Starrer Web Series Hit Or Flop, Full Story, Release Date, New Cast And More
One Time Watch
Code M Season 2 Review: Code M is a well-known web series from the OTT platform Voot; following the huge success of its first season, the makers have published its second season recently. Major Monica has been assigned a new mission with a new avatar in this new season. Code M Season 2 is a Patriotic, Crime, Suspense, and Thrill show directed by Baljit Singh Chaddha and Akshay Choubey, with Ekta R Kapoor producing.
Code M Season 2 Review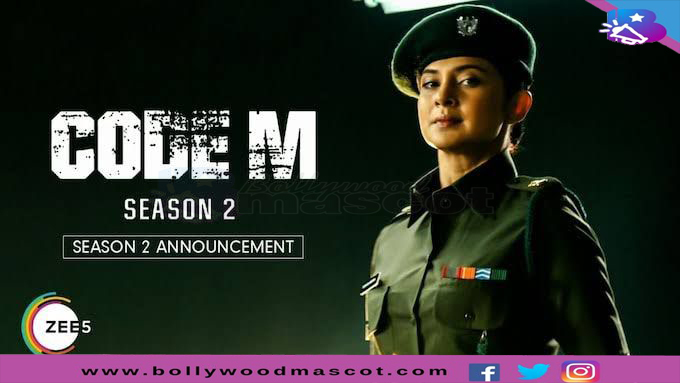 Code M Season 2 Review: Story and concept are the soul of each series; when these two come together, things become worth watching. Code M is another web series with an interesting tale and concept. Which makes you emotional at times and obsessed at others. The characters in the series are the same, but their methods of operation are radically different, which forces you to remain with the series.
Major Monica is a brave and fearless soldier who is seen doing everything she can to complete her objective. Jennifer Winget has made a spectacular reappearance as Major Monica, and her level of acting appears to be higher than in the first season.
Tanuj Virwani's character is really clean and sharp, and the two of them work together to set the screen on fire. In addition, the supporting cast has acted naturally in their roles. The score and background throughout the series are fantastic, making every scene come alive. In a nutshell, the series is worth viewing once and only once.
Code M Season 2 Story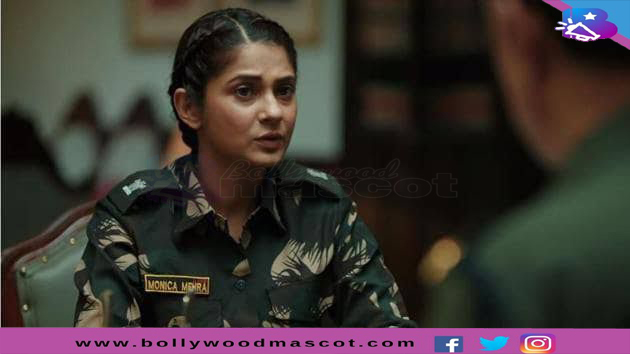 Code M Season 2 Review: You must have seen in the first season how an army soldier kills his fellow soldier by sending him on a bogus mission, and in order to hide this deception, many innocent people are killed, after which the hard case is solved. Major Monica Mehra is summoned.
Major Monica was promoted in Code M Season 2 and assigned to investigate a more challenging case. At truth, the country's Chief Minister has been attacked in the army base camp, and the army is aware that there is no one else inside who wants to kill the CM. Now, whether Major Monica is successful in catching him or not, you will have to discover out who that guy is and why he wants to kill the minister.
Code M Season 2 New Cast
| CAST | ROLE |
| --- | --- |
| Jennifer Winget | Major Moica Mehra |
| Rajat Kapoor | Col. Suryaveer Chauhan |
| Seema Biswas | Asif's Mother |
| Tanuj Virwani | Legal Council Angad Sandhu |
| Keshav Sadhna | Major Gaurav Shekhawat |
| Meghana Kaushik | Serana |
| Aalekh Kapoor | Major Shakti Mandapa |
Jennifer Winget, a well-known television actress, is playing Major Monica Mehra in this series. For your information, Jennifer Winget has previously worked in popular TV serials like as Bepannaah, Dil Mil Gaye, and Zindagi Ki Kasauti, and Code M is Jennifer's OTT debut series. Apart from Jennifer, the series features prominent actors such as Tanuj Virwani, Alekh Kapoor, Keshav Sadhna, and Rajat Kapoor.
Code M Season 2 Hit Or Flop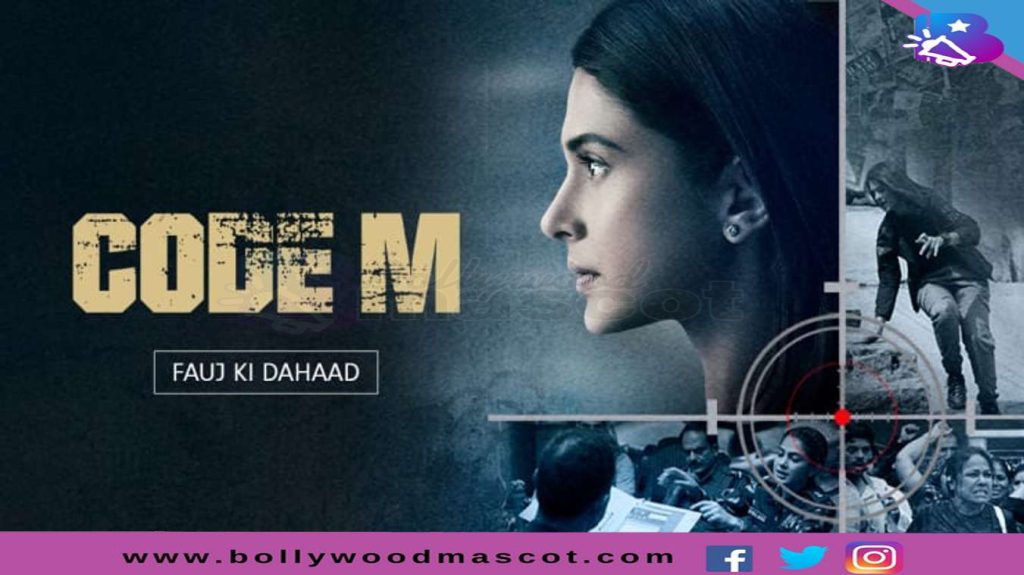 Code M Season 2 Review: Major Monica Mehra has returned with a new mission. Major Monica has taken on the duty of exposing the corruption inside the system after solving the military encounter case in the first season of the online series Code M. The plot is straightforward. Major Monica Mehra was tasked with providing security for the Chief Minister at the Kargil Day celebrations.
During this time, she also saves the Chief Minister's life. The case is turned over to the CBI due to its high prominence. Monica is not pleased with CBI officer Qureshi (Swanand Kirkire). In such a situation, she sets out to unravel the case's enigma. However, the events that unfold in front of him are both shocking to Monica and the audience.
Code M Season 2 Release Date and Time
| | |
| --- | --- |
| Release Date                                                      | 9 June 2022 |
| Genre | Mystery, Thriller |
| Director | Akshay Choubey |
Code M Season 2 was released on 9 June 2022. Its previous season was very much loved by the audiences. The same, makers had expectations from the second season. This season is also performing well among the audiences.
Code M Season 2 Updates, News and Details
Code M Season 2 Review: Code M Season 2 is full with surprises. The plot is filled with suspense, which you appreciate and look forward to solving alongside Major Monica. This series' action segments are quite good. These sceneries are really sophisticated and neat, yet they also make you excited.
Unlike previous female protagonists, it is refreshing to witness a lady fighting and punching the antagonist. Although some scenes appear to be more dramatic. Some things in the series have been repeated several times, which is annoying.
Jennifer Winget is outstanding as Major Monica Mehra. He has once again performed his character brilliantly, as he did in the first season. Jennifer has carried the entire series, which was fantastic to witness. Tanuj Virwani and Swanand Kirkire were equally excellent in their roles. The work of the other supporting actors is also excellent.
The series' screenplay is filled with Monica's past, which makes it a little sloppy. The show's action, twist, and performance make it fantastic. This series has 8 episodes that you can view all at once. If you want to watch something entertaining and action-packed over the weekend, Code M Season 2 is the show for you.
Click here for the latest news from Bollywood, Hollywood, South Film Industry, Bhojpuri and TV world… Click here to join the Facebook Page, Twitter Page, YouTube page and Instagram of Bollywood Mascot !