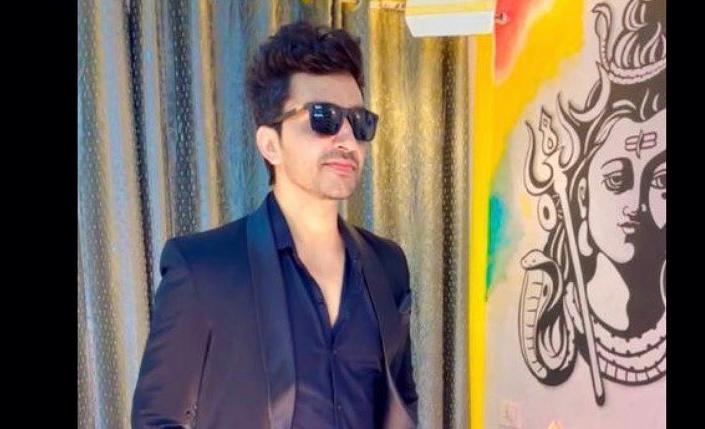 Bollywood Singer Vardan Singh with his Melodic Masterpiece 'Tasalli Ho Gayi' Propels Movie COAT to Blockbuster Success
The Indian film industry is abuzz with excitement as the recently released movie 'COAT' takes the nation by storm, with Singer Vardan Singh soulful rendition 'Tasalli Ho Gayi' enchanting audiences across the country. Vivan Shah, Sanjay Mishra, and other prominent Bollywood stars have delivered exceptional performances, elevating 'COAT' to blockbuster status within days of its August 4, 2023 release.
The film 'COAT,' a riveting drama directed by a talented young filmmaker Akshay Ditti, has not only garnered critical acclaim but has also won the hearts of cinephiles. Vardan Singh's song 'Tasalli Ho Gayi' has become an anthem of sorts, adding an emotional depth to the narrative and leaving audiences captivated. The track's heartfelt lyrics, combined with Vardan Singh's melodious voice, have struck a chord with fans, making it an instant chart-topper.
Notably, Vardan Singh, an already well-established name in the Indian film industry as a playback singer, has once again proved his musical prowess with 'Tasalli Ho Gayi.' His ability to infuse emotions into every note has won him accolades from critics and fans alike, solidifying his position as one of Bollywood's most talented vocalists.
But the musical journey doesn't end there. Excitement is building for Vardan Singh's next venture, 'Luv You Shankar,' set to release on September 22, 2023. The movie boasts a stellar cast, including the versatile Shreyash Talpade, the seasoned Sanjay Mishra, the talented Tunisha Mukherjee, and the dynamic Abhimanyu Singh. With such an ensemble of talents, 'Luv You Shankar' is anticipated to be another cinematic marvel.
As the release date approaches, fans are eagerly waiting to witness Vardan Singh's magic once again with the film's soundtrack. If 'Tasalli Ho Gayi' is any indication, audiences can expect an emotional rollercoaster filled with heartwarming melodies and soul-stirring vocals.
Speaking about his upcoming movie, Vardan Singh said, "I'm overwhelmed with the love and appreciation 'Tasalli Ho Gayi' has received. It was an honor to lend my voice to 'COAT,' and I'm equally excited about 'Luv You Shankar.' The film has a fantastic story, and I believe the music will enhance its narrative, just like in 'COAT'."
With the blockbuster success of 'COAT' and the euphoria surrounding 'Tasalli Ho Gayi,' Singer Vardan Singh is undoubtedly the man of the moment, setting high expectations for 'Luv You Shankar.' As the countdown begins for the movie's release, cinephiles and music enthusiasts alike are eagerly awaiting the next chapter in Vardan Singh's illustrious career.
With his mesmerizing voice and innate ability to connect with audiences, Vardan Singh continues to make a significant mark in the Indian film industry, and 'Love You Shankar' promises to be another milestone in his already illustrious journey.
Click here for the latest news from Bollywood, Hollywood, South Film Industry, Bhojpuri and TV world… Click here to join the Facebook Page, Twitter Page, YouTube page, and Instagram of Bollywood Mascot!