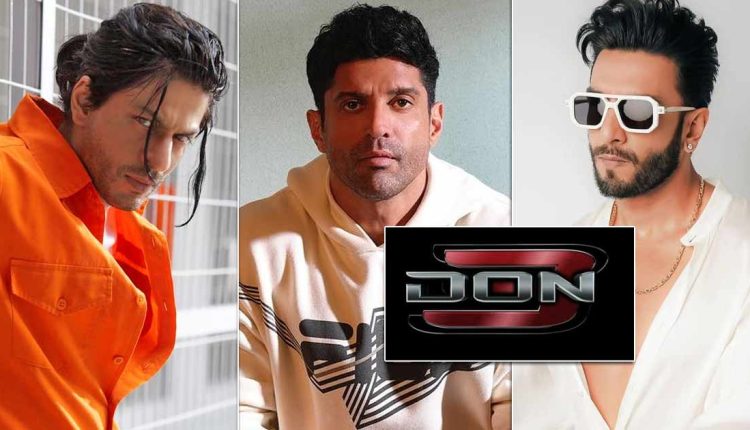 Bollywood News : Farhan Akhtar's Candid Reaction to Don 3 Casting Backlash and Ranveer Singh's Challenge as the New Don
arhan Akhtar has addressed the controversy of replacing Shah Rukh Khan with Ranveer Singh as the lead in the third "Don" release
In a recent whirlwind of Bollywood news, acclaimed actor-filmmaker Farhan Akhtar has finally stepped forward to address the fervent controversy swirling around the highly anticipated film, Don 3. The latest installment in the iconic franchise has ignited a firestorm of discussions within the realm of Bollywood news and entertainment, capturing the attention of fans and critics alike.
Just days ago, Farhan Akhtar took to social media to unveil a sneak peek of the forthcoming Don 3, catapulting it into the forefront of Bollywood news headlines. With a legacy spanning decades, the franchise has undeniably earned its place as a beloved cinematic treasure. Yet, it was the unveiling of Ranveer Singh as the new Don that sparked intense debates within the Bollywood news circuit.
While the unveiling triggered admiration and applause for the Gully Boy star's fierce transformation, it also fueled a wave of critiques and comparisons, particularly in regard to replacing the iconic Shah Rukh Khan. The fervor reached such heights that Farhan Akhtar himself couldn't remain silent any longer, seizing the moment to offer his insights and perspective on the matter in an exclusive interview with BBC Asian Network.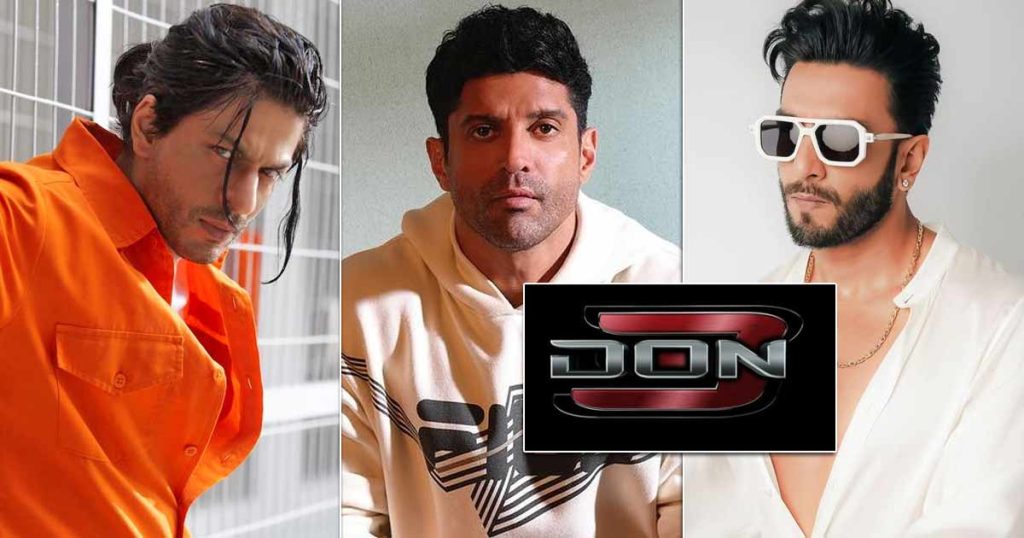 Amidst the chaos of clashing opinions and heated debates, Farhan Akhtar candidly delved into the emotional journey he and his team had experienced before. Drawing a parallel to a previous casting shift within the franchise, he emphasized, "We went through the same emotional process when Shah Rukh did it and everyone was like 'Oh my God, how can you replace Mr. Bachchan?'. That whole thing happened then."
Shifting his focus to Ranveer Singh's portrayal of the titular character, Farhan Akhtar left no room for doubt in his conviction. Amidst the flurry of Bollywood news discussions, he asserted, "Ranveer is amazing. He's great for the part. He's also, as you can imagine, really excited and really nervous about the thing you're filling some big shoes before you."
The Don 3 saga has certainly rekindled conversations about what it takes to embody the enigmatic Don persona, reigniting debates and conversations within the Bollywood news landscape. Asked about the quintessential attributes of the character, Farhan Akhtar succinctly encapsulated the essence, noting, "self-confidence, flamboyance, and the ability to do anything that your mind is set on."
As the Bollywood news whirlwind continues to churn around Don 3 and its casting dynamics, Farhan Akhtar's perspective offers a compelling insight into the complex world of cinema, artistic reinvention, and the passionate opinions of fans. With the stage set for a new era of the iconic character, the echoes of Bollywood news and fervor are poised to resonate until the curtain rises on the next chapter of Don's journey.
Click here for the latest news from Bollywood, Hollywood, South Film Industry, Bhojpuri and TV world… Click here to join the Facebook Page, Twitter Page, YouTube page and Instagram of Bollywood Mascot !