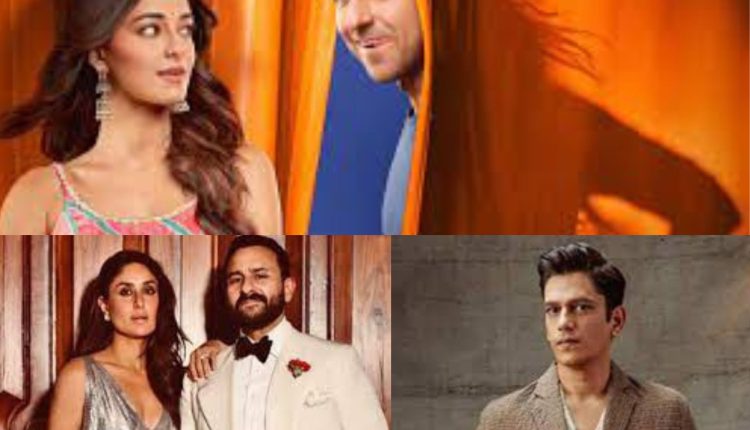 Bollywood News: Saif Ali Khan's Personal Triumph with Kareena, Ayushmann's Dream Girl 2 Transformation, and Vijay Varma's Empowerment Advocacy
In a captivating blend of narratives, Bollywood News presents a trio of compelling stories that illuminate the industry's dynamic spirit. Saif Ali Khan's resilient journey from personal turmoil to marital bliss with Kareena Kapoor Khan sets a heartwarming precedent. Ayushmann Khurrana's evolution in "Dream Girl 2," alongside Ananya Panday's surprising adaptation, promises an intriguing cinematic experience. Meanwhile, Vijay Varma's advocacy against period pain stigma reinforces cinema's power to challenge societal norms. These tales encapsulate the ever-evolving ralm of Bollywood, where personal growth, creative transformations, and social advocacy converge to shape a rich tapestry of narratives
Kareena Kapoor Khan: The Beacon of Light in Saif Ali Khan's Life
Saif Ali Khan's life has been a roller-coaster journey, marked by challenges and personal struggles. The aftermath of his separation from ex-wife Amrita Singh left him shattered, particularly due to the emotional turmoil of being estranged from his children, Sara Ali Khan and Ibrahim Ali Khan. Allegations of a bad influence and rumors of another woman in his life further complicated matters. However, the clouds of despair began to lift when Kareena Kapoor Khan entered his life.
Marriage to Kareena Kapoor Khan proved to be a turning point for Saif. He fondly refers to it as "marital bliss," a phase that brought newfound balance and happiness. Kareena, a strong and incredible woman, played a pivotal role in helping Saif navigate the challenges he faced. With her unwavering support, Saif's equation with his children from his previous marriage began to improve, marking a new chapter in his personal life.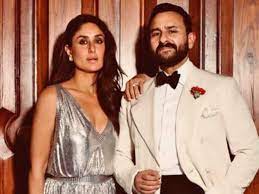 Dream Girl 2: Ayushmann Khurana's Second Act and Ananya Panday's Surprising Transformation
Ayushmann Khurrana, known for his unique roles and exceptional acting skills, is set to return with the highly anticipated sequel to his 2019 hit comedy, Dream Girl. In a surprising twist, Ananya Panday takes on the lead role, replacing Nushrratt Bharuccha. Initially, there were doubts about Ananya's suitability for the role, given her urban background compared to the setting of Mathura, a tier-2 city in India, where the story is set.
However, Ayushmann's uncertainty was swiftly dispelled as Ananya's remarkable adaptation to the character and setting unfolded. Her adeptness at capturing the distinct accents and nuances of the region, as seen in her previous work, exemplifies her dedication to her craft. The sequel promises to be an entertaining journey, as Ayushmann's character embraces cross-dressing to deceive a group of isolated men, with Ananya playing a significant role in this captivating narrative.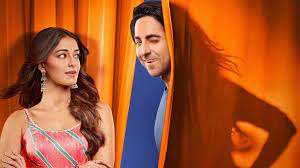 Vijay Varma: Challenging Stereotypes and Advocating for Women's Empowerment
Vijay Varma, the talented actor who has been receiving accolades for his performances, recently made waves by advocating against the stigma surrounding discussions of period pain. In a viral video, Vijay responded to derogatory comments on social media, asserting that women should not be shamed for openly addressing a natural aspect of their lives. His poignant words shed light on the hypocrisy inherent in silencing women's experiences.
The video resonated with many, earning praise for Vijay's understanding and support for women. His ability to challenge stereotypes and bring attention to important issues adds another layer to his growing reputation as a socially conscious artist. Vijay's recent Best Actor award at the Indian Film Festival of Melbourne for his role in "Dahaad" further solidifies his place in the industry. He dedicated the award to his fellow creatives and family, emphasizing the depth and significance of the characters he portrays.
Bollywood continues to be a realm of dynamic narratives and personal triumphs. Saif Ali Khan's journey from personal struggles to marital bliss, Ayushmann Khurrana's intriguing transformation in Dream Girl 2, and Vijay Varma's advocacy for women's empowerment all contribute to the evolving landscape of the industry. These stories serve as a testament to the resilience and creativity that define Bollywood, showcasing its ability to entertain, inspire, and initiate meaningful conversations.
Bollywood News has always been a source of fascination and intrigue, offering a glimpse into the lives of its vibrant personalities. As Saif Ali Khan, Ayushmann Khurrana, and Vijay Varma continue to captivate audiences, their stories serve as a reminder of the power of cinema to mirror and shape society, creating an indelible impact that resonates far beyond the silver screen.
Click here for the latest news from Bollywood, Hollywood, South Film Industry, Bhojpuri and TV world… Click here to join the Facebook Page, Twitter Page, YouTube page and Instagram of Bollywood Mascot !