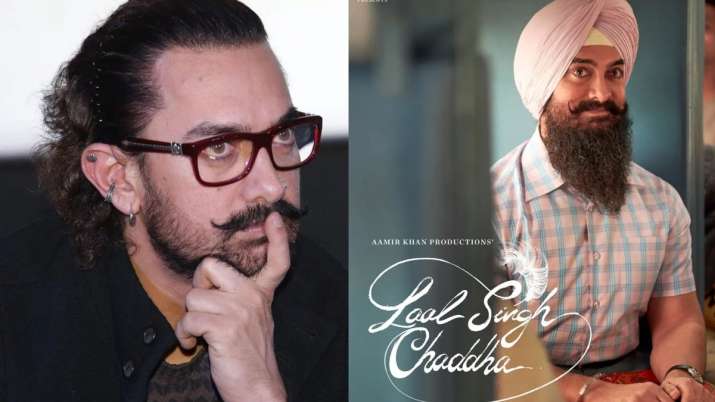 BOLLYWOOD NEWS: Aamir Khan Came and Finally Spoke On Boycott Laal Singh Chaddha
BOLLYWOOD NEWS: Laal Singh Chaddha, a movie starring Aamir Khan, will debut on August 11. The audience has reacted to the film in a variety of ways. On social media, the boycott of the movie "Laal Singh Chaddha" has also gained popularity. The audience's negative response to the movie saddens Aamir Khan. In an interview with a media outlet, Aamir Khan asked that his movie not be boycotted. Actually, some of Aamir Khan and Kareena Kapoor's words have come to light. People are boycotting his movie as a result.
The majority of Bollywood movies have been shunned by Hindi filmgoers for a while. Film boycotts are a common trend on social media. The most recent name in this episode is from Laal Singh Chaddha, an Aamir Khan movie. When asked if he felt awful about the boycott effort against his films, Aamir Khan reportedly responded, "Yes, I do," according to a story in India Today. However, I feel awful that some of the individuals who are saying this secretly believe that I do not adore India. They think so, but it's not accurate. Do not boycott my movie, please. Please view my film.
On social media, many are calling for a boycott of Aamir Khan's movie based on an old statement of his. In this, he had stated that feeding the hungry was preferable to offering milk to Shiva Linga. We don't push people to see our movies, Kareena had added at the same time. In the meantime, Aamir Khan's claim that bigotry is on the rise in India is also going viral.
Click here for the latest news from Bollywood, Hollywood, South Film Industry, Bhojpuri and TV world… Click here to join the Facebook Page, Twitter Page, YouTube page, and Instagram of Bollywood Mascot!