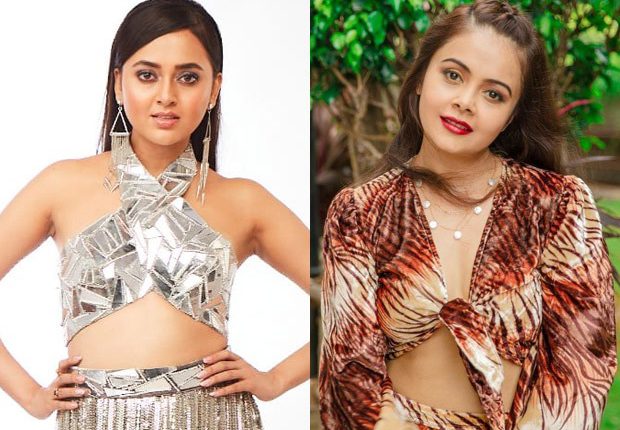 Bigg Boss 15: Devoleena Bhattacharjee accused Tejasswi Prakash of being filthy, saying…. !
Only a few days remain until the 15th season finale of the popular television reality show Bigg Boss airs. In such a situation, as the conclusion approaches, The contestants are becoming increasingly competitive. Previously, all of the show's cast members were seen competing against one another for tickets to the finale. After Rakhi Sawant, the family now has three additional members for the week thanks to these tasks from the previous episode. In the episode that aired on Wednesday, Bigg Boss offered the contestants one more assignment to determine the final member after Karan, Umar, and Rashmi. Bigg Boss convened a meeting of the family members as part of this duty.
The remaining six participants were given the duty of naming the various areas of the house. For this, Bigg Boss assigned a title to one person as well as a portion of the house, and this participant had to tell which person of Bigg Boss' home this title best suited. The person with the most house shares at the end of the challenge will be the winner.
Bigg Boss declared Devoleena's name for the bathroom area and given her the title 'Unclean' to begin the assignment. Devoleena then adopted the name Tejashwi Prakash for this dirty title while performing the assignment. Following that, Tejashwi and Devoleena were seen comparing who was more deserving of the title. During this, Devoleena stated, "This title of dirty, according to me, is suitable for Tejashwi, as she frequently leaves cigarette ashes in the restroom."
Bigg Boss asked the VIP members Karan Kundrra, Umar Riaz, Rashmi Desai, and Rakhi Sawant, who were conducting the assignment, for the decision of this round after listening to Devoleena and Tejashwi's side. Karan, Umar, and Rashmi were all seen supporting Tejashwi on this. Rakhi, on the other hand, supported Devoleena.