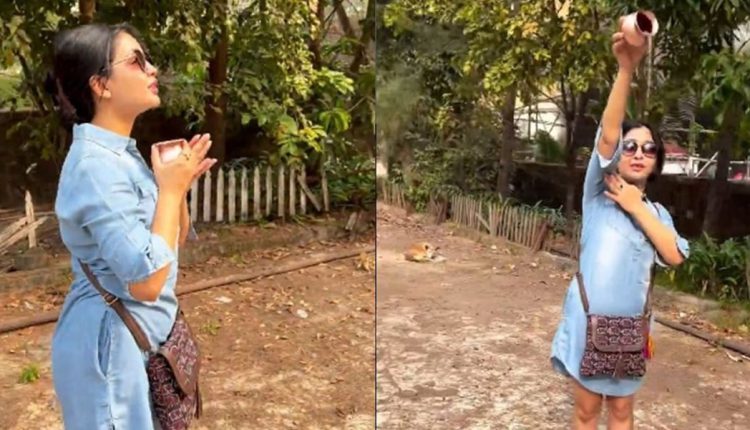 Bhabiji Ghar Par Hain fame Angoori Bhabhi got trolled on social media for..
'Bhabhi Ji Ghar Par Hain' is a popular show on &TV that has been a fan favourite for a long time. Every character on the programme has been tickling people for years. People adore every character in the show, whether it's Vibhuti Narayan Mishra or Tiwari ji, Gori Mem or Angoori Bhabhi, and this is why they follow them on social media. Shubhangi Atre has played the character of 'Angoori Bhabhi' in the programme for quite some time now. However, she just made a major blunder, and as a result, she has been the focus of trolls on the social media.
Shubhangi actually posted a video on her Instagram account on the occasion of Makar Sankranti. On the festival of Makar Sankranti, Shubhangi is seen giving prayers to the Sun in this video. She is immersed in Surya worship and reciting mantras, but she forgets to take off her sandals, which everyone notice, and her class begins on social media by the trollers.
This video is currently becoming viral on social media. People are teaching Shubhangi Atre a knowledge of Hindu religion. 'Slippers should be removed, madam,' remarked one user. 'What is the mind in the knees…,' wrote another. 'As a Hindu, you are demeaning the religion, not worshipping it,' remarked another. 'Arghya is offered to the Sun God by removing footwear,' wrote another. You can't make this mistake because you're a (Brahmin) in our cast.'