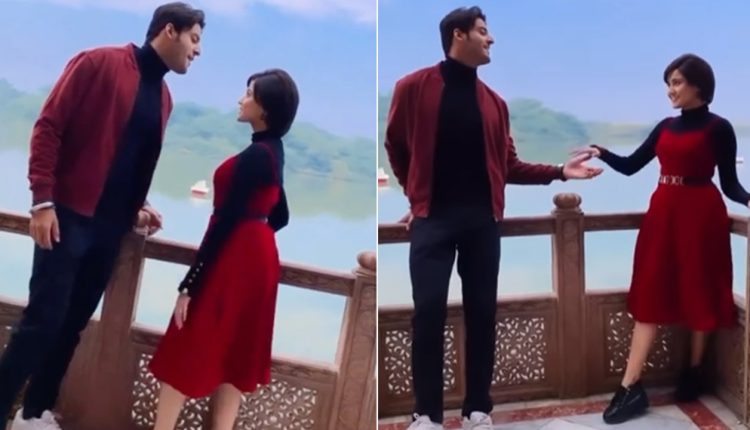 Ashi Singh aka Meet shared bone chilling weather's experience of her Rajasthan shooting
Ashi Singh is one of the famous actresses of the television industry. Nowadays she is playing the main character in Zee TV's serial titled by Meet. More recently, according to the report of ANI, she reached Bikaner, Rajasthan to shoot the honeymoon sequence of the serial. Sharing her experience about the chilly weather during the shoot, actress Ashi Singh said that shooting there is as difficult as it is exciting. Ashi Singh, who plays the character of Meet Hooda, says that shooting in Bikaner is proving to be a challenge for her as she is not used to living in cold weather.
It was very difficult for Ashi Singh to shoot in such cold weather without any jacket or shawl. She says that when she used to deliver dialogues during the shooting in such a cold, she used to shiver because of the cold, so it was very difficult for her to deliver proper dialogues while shivering with cold.
She says that to maintain the feel of the character, the dialogue had to be spoken quickly without vibrating which was very difficult. She further says that as soon as the director gives a cut, her eyes were towards the bonfire burning nearby and she could not stop herself from going there, with the help of the bonfire she is able to complete the shooting in such a cold city.
Meet is a popular serial of Zee TV in which actress Ashi Singh and actor Shagun Pandey are playing the lead roles. Ashi Singh played the main character in TV's popular show 'Aladdin: Naam To Suna Hoga' before 'Meet'. Talented actress Ashi Singh rose to fame with her first serial 'Yeh Un Dinon Ki Baat Hai' with actor Siddharth Nigam. Recently she was seen in Zee Music Company's music album Haan Karde along with actor Shivam Roy Prabhakar. Currently, Ashi Singh has a huge fan following on social media and because of the serials, people recognize her from house to house.