Alia Bhatt revealed her favourite Sex Position
Bollywood Actress Alia Bhatt, who is recently graced on a cover of Vogue India February Issue, looks charming and sizzling. The actress revealed some bold secrets like favourite includes sex position and spying on Boyfriend's phone in her Vogue India Interview for February Issue 2017.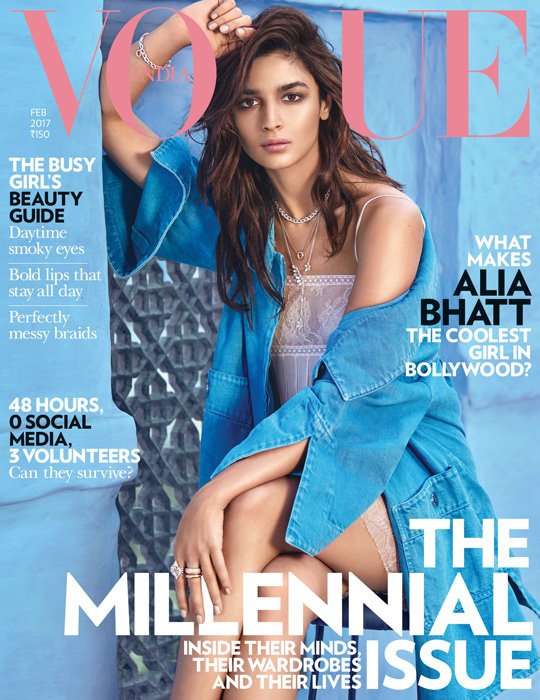 Here are some Interesting Questions which was asked to Alia Bhatt.
Most genuine person in Bollywood?
Akshay Kumar
Your boyfriend leaves his phone unlocked. What's the first thing you spy on?
I know the password to my boyfriend's phone.
Favorite yoga position?
Downward-facing dog.
An overused hashtag you'd never use?
#AboutLastNight
What would you like for your 25th birthday?
A holiday in Greece.
favourite sex position?
The Classic Missionary
For Complete Interview Read Vogue India's February 2017 issue, which is hits stands on February 1, 2016.
Alia Bhatt's forthcoming release Badrinath Ki Dulhania hit screens on 10th March 2017.