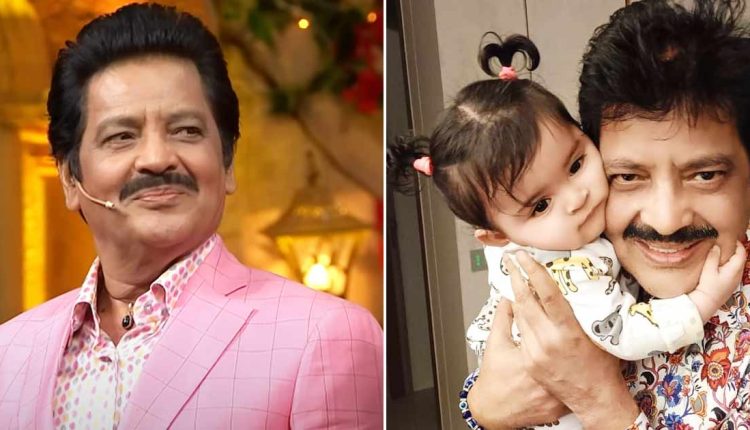 Udit Narayan Expresses Adoration for Granddaughter Twisha's Musical Talents
Renowned playback singer Udit Narayan recently shared heartfelt sentiments about his granddaughter, Twisha, expressing profound admiration for her endearing qualities and burgeoning musical prowess. In a heartwarming conversation, he emphasized the innate charm of children and the sheer joy he experiences while engaging in playful activities with Twisha.
"Twisha is incredibly dear to me; children are naturally lovable. Playing with her brings immense delight," Narayan affectionately remarked during an interaction with a leading publication.
Highlighting Twisha's distinct attributes, Narayan fondly described her mannerisms, gait, and speech, marveling at her penchant for singing even with a few broken words. "Her singing in fragmented words is absolutely adorable. She exhibits remarkable talent. Occasionally, I playfully sing to her while we play, and she mimics me," Narayan added with a chuckle.
Twisha, at the tender age of around one and a half years, stands as the granddaughter of Aditya Narayan, Udit Narayan's son and a celebrated playback singer himself.
The veteran singer's admiration for Twisha's musical inclination echoes the belief that talent often runs in the bloodline. This isn't the first instance where artistic inclinations have manifested in successive generations within families, even within the realm of creative arts.
The endearing bond shared by Udit Narayan and Twisha, filled with musical exchanges and playful moments, reflects a heartwarming connection transcending generations. Narayan's pride and joy in witnessing Twisha's early musical flair serve as a testament to the budding talent in their lineage.
The octogenarian playback maestro, having won multiple national film awards, now finds himself in awe of his granddaughter's budding musicality, hinting at a potential new chapter in the Narayan legacy.
Click here for the latest news from Bollywood, Hollywood, South Film Industry, Bhojpuri and TV world… Click here to join the Facebook Page, Twitter Page, YouTube page and Instagram of Bollywood Mascot !