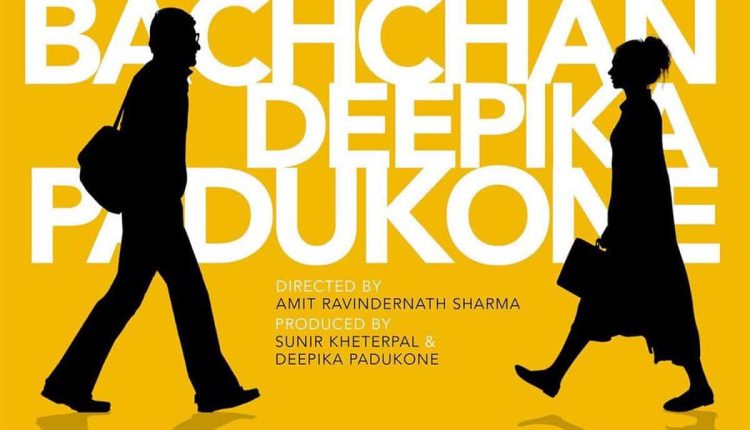 The Intern: Catch the Big B and Deepika Padukone Intriguing Poster
The leggy lass – Deepika Padukone has remained the most talented and versatile actress apart from being a gorgeous actress in B Town. After losing her last film to the fringe elements called Chhappak, she is now gearing up for her next film The Intern. The film has an interesting star cast as we see Amitabh Bachchan has been roped in for the movie. This has remained the most awaited films in the B Town. 
Big B has been roped in in the place of Rishi Kapoor whom we lost last year. Big B has replaced the actor and he has already worked with Deepika Padukone with Irrfan Khan in the movie Piku. The duo had made news for their incredible performances in the said movie. It was painful for the makers who later replaced Rishi Kapoor as he is no longer with us. His unfortunate demise seems to have stranded the movie but the makers later brought the megastar on board.
It is an official remake of a Hollywood movie with the same title, which carried Robert De Niro and Anne Hathaway in the pivotal roles. The film happens to be a comedy drama and it happens to be a blockbuster as the fans were not expecting something interesting than the original ones. The film has a story of a senior citizen who applied for a position of a senior intern in an online fashion web portal belonging to Deepika Padukone who happens to be the CEO of the company. The film is all about their titbits as seen in Piku and their good friendship and rapport.