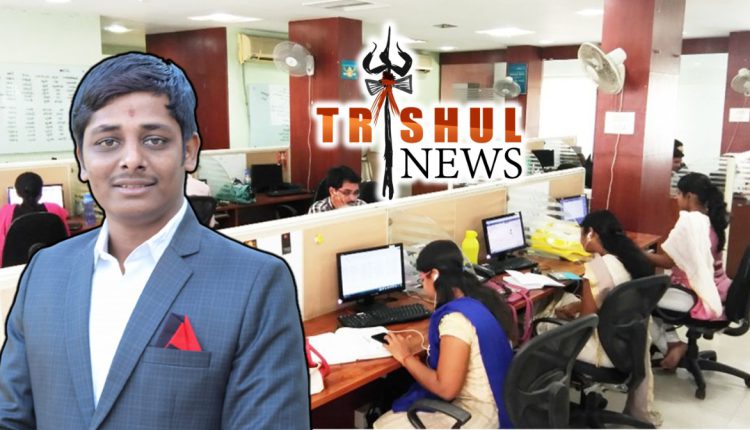 The accuracy in the news helped in gaining the trust of viewers: Founder the Trishul News
As the now one can get to know the day to activities around the world so easily, the authenticity of it is decreasing every day. There are several digital news platforms that do not tell the truth that news is being forged. The truth unfolds there.
Trishul News wants people to break free from this and start looking at the true aspects of any situation and then figure out what is true and what is not. Trishul News was established 4 years ago in 2017. The hard work and will to grow have taken the business where it is now. The main objective is to deliver news fearlessly and accurately and in these years there was not even one incident that can raise its finger against the authenticity of the banner. This gains the trust of people and that's the reason it's so popular. It provides news about entertainment and business that gains the attention of a lot of young viewers.
The Dream to bring a revolution.
In 2017, Vandankumar Bhadani, a student of Bachelors of Computer Application and a journalist led the foundation of "Trishul News".
Trishul News is also known as "trishulnews com ".
Vandankumar Bhadani was born on 2 August 1994 and he was brought up in Surat, Gujarat. He completed his graduation and post-graduation diploma in Journalism at Veer Narmad South Gujarat University- VNSGU.
Vandankumar Bhadani is working hard day and night to take Trishul even to the bigger stage. But he celebrates every achievement that Trishul News makes. He had a large turnover the last year and is a living inspiration to the young generation on how one can use digital platforms in the right manner.
The viewers are across the globe.
The trust that Trishul News has created in people helped it to earn a big audience of more than 9 million people. Readers around the globe are impressed by the authenticity of their news and the maximum number are from India. In the state of Gujarat, Trishul News have their own charm and have a huge fan base. The Facebook page has around 6 lakh followers.