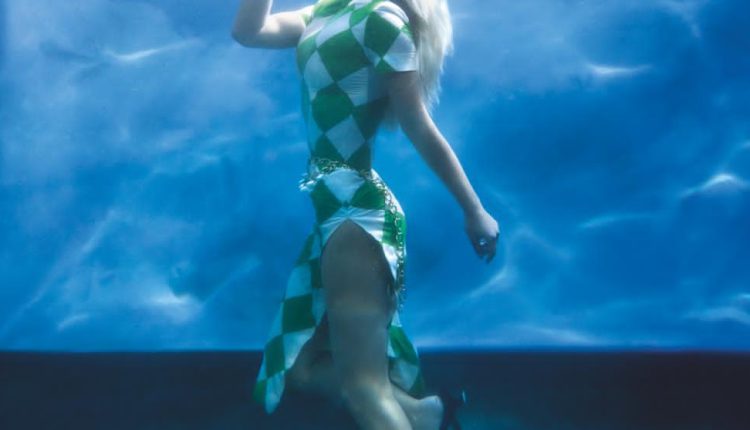 Stefanie Gurzanski's New Ravishing Photoshoot For Vogue Will Leave You Mesmerized
Canadian model Stefanie Gurzanski is making heads turns for the past many years with her style, charm and ravishing personality. From the age of 17, she wanted to be a model. Today, she has not only achieved her dreams but also gained popularity as an influencer and TikTok star.
A few weeks ago, Stefanie Gurzanski became the talk of the town because of her new photoshoot. The stunning model did an abstract-themed underwater photoshoot. The beauty has managed to cast a spell with every look and pic from the photoshoot. The collaboration was for Vogue Czechoslovakia.
About her photoshoot and another collaboration with Vogue, Stefanie shares, "It was a memorable experience. I have never done an underwater-themed photoshoot before. So to get an opportunity to do it and that too with Vogue means a lot. I am amazed to see myself looking so radiant in every picture. Kudos to the make-up artists and photographer for making me look so good. I hope I get more such exciting opportunities."
Talking about Stefanie Gurzanski's career, it was a journey full of struggles. But her dedication and zeal to grow and become a top model kept her encouraged all the time. From doing small gigs to being a part of top fashion shows and events, collaborating with Vogue, Elle and Cosmopolitan, Stefani has come a long way in her career.
On social media, too, people are mesmerised by her appearance and fashion sense. Stefanie Gurzanski's Instagram and TikTok page have millions of followers. People can take a look at her TikTok profile – Stefbabyg and check out her Instagram page here – https://www.instagram.com/stefaniegurzanski/. On her Instagram page, Stefanie shares pictures from her various shoots, talks about her outfit details and reels on various fashion and make-up trends. She has more than 1.8 million followers on Instagram.