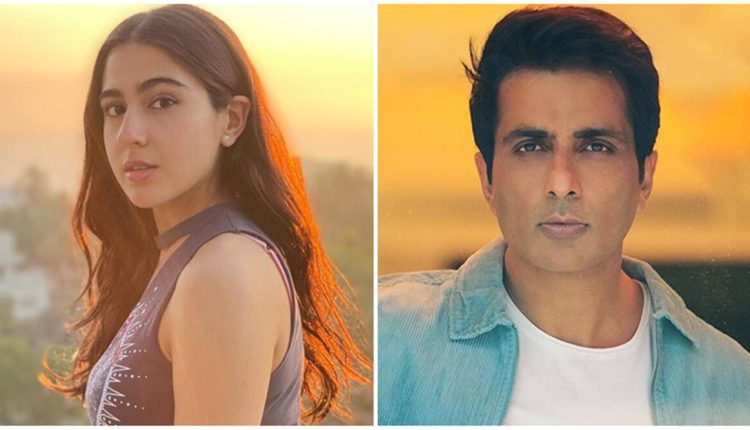 Sonu Sood Covid Relief Work: Sara Ali Khan Donates for the Cause
As the country struggles in this tough time of Covid second waves, we see B Town celebrities now donating to many. Sonu Sood along with his team has done exceptional work earlier and this year as well. Thanks to his incredible amount of work. Now, we see many of the B Town actors are now supporting the Happy New Year actor for the commendable job he has done. 
He is now working in the area of Oxygen supply and many in the B Town have supported him, The latest is the Love Aaj Kal actor – Sara Ali Khan who has supported the cause with her donation. When Sonu Sood was seen thanking her then the news came out, check his Tweet as under:
Thank you so much my dear Sara Ali Khan for your contribution to the @soodfoundation! Extremely proud of you & keep on doing the good work. You have inspired the youth of the nation to come forward and help during these difficult times. You are a hero 🤗@sara_ali_khan95

— sonu sood (@SonuSood) May 8, 2021
As you can see Sonu Sood thanking the actress for her contribution. Sara Ali Khan is seen amplifying the SOS asking her fans to do the same. The others who have been contributing the same including Pee Cee, and others. Stay tuned to know more about it and others only with us.