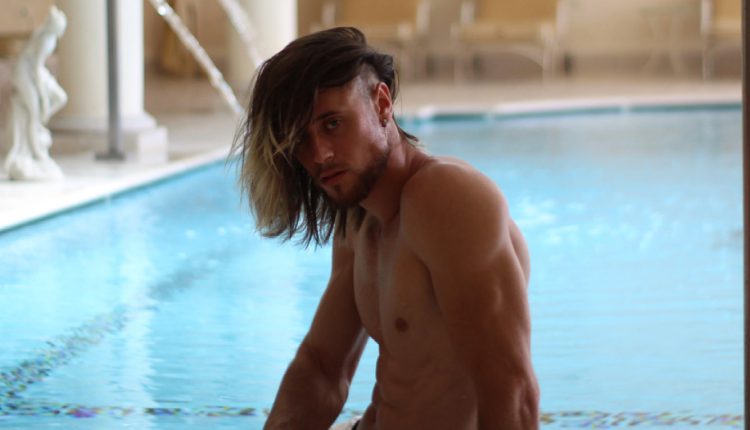 Simone Etere Instagram Famous Personality Is Giving People Fitness Goals
Having a million followers on social media isn't easy, and for many a very distant dream. For the influencer, artist and athletic trainer Simone Etere, this is his moment of glory after a long period of struggle. Simone recently revealed his journey to success and what kept him motivated and active.
Being fit helps in living a healthy and happy life. If one is fit, he can perform different-different tasks without any hesitation or nervousness. Making exercise, gym, and a balanced diet a part of your daily schedule can help you start and spend your day with a fresh mind. If we look towards social media, at one hand there are many fitness influencers who are not able to provide the right knowledge of fitness to their audience whereas on another hand many are there who are helping their audience to achieve their dream bodies.
Today we are going to introduce you to one such personality who is helping people worldwide by providing them with the right knowledge of a balanced diet and result giving exercises.
Simone Etere is a fitness trainer and fashion model Influencer. From the beginning of life, since he was a child, he used to take part in sports tournaments. At the age of only 10, he became passionate about parkour and in the following years he discovered calisthenics, a discipline to which he dedicated all of himself. He never knew that it was his right thing whoch was going to turn into his profession. He started his hustle in the field of calisthenics and he himself including the people around him were able to see his improvements on everyday basis.
he is counted among one of the top fitness influencers of the world. He also holds classes and courses for calisthenics in Umbria, Italy. All of his classes and courses are followed by a large network of his clients from different parts of the world. He loves to teach people who are interested in their well-being but also in the discipline of calisthenics. He always looks forward to collaborate with brands, organizations and events. One of the most important collaborations of his journey is the one with Nutrition Center. It is a well-known supplement company that acts as his official sponsor.
Not even this, with a fan following over 1.4 millon on Instagram, he makes his audience familiar with exercise plans, nutrition plans, knowledge of supplements, right posture of calisthenics, and many more. Etere is also a partner of many renowned brands such as American Tourister, VillaBorghini, FreshHoods, NyswWatch, SoLovelyBox, Promixx, Chimieyewear, Gillette, Puma, etc. He believes that just because of his dedication and sacrifices, he has numerous followers who accompany him on his path and beyond.
The fitness hunk from Italy has become an inspiration for many youngsters based in different parts of the world. His calm and cooperating behavior towards others gives more shine to his personality.