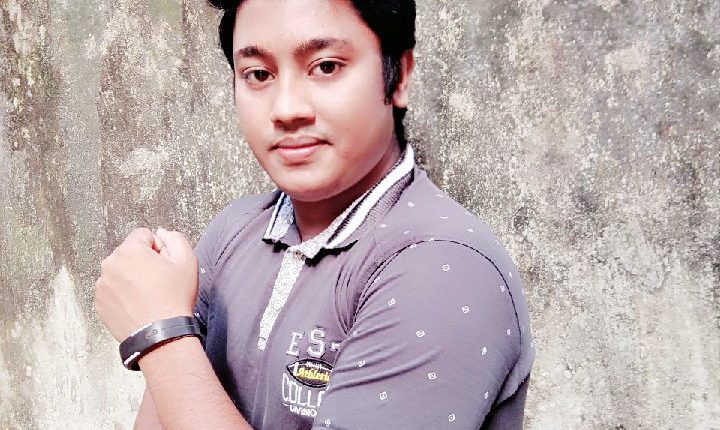 Newbie in his way: Susovan Sonu Roy
Today we talk about Susovan Sonu Roy who is an Actor and Dancer, started his career as a western dancer, Known for his performances in Akash Aath serials, Star Jalsha Channel serials, and Zee Bangla channel serials, Susovan Sonu Roy made his foray into the show business as a Tiktok content creator.
Born on 19 July 1994 in Howrah, Susovan Sonu Roy did his schooling in Kolkata. He lost his father in an accident when he was only 5 years old. He spent a struggling childhood with his mother, who made sure to support him in following his dreams.
Susovan Sonu Roy attended college Dum Dum Mothijheel Rabindra Mahavidyalaya in 2016 and began his career as a western dancer.
Turning into Tiktok star and a verified video creator in Chingari app eventually made his way into the small screen. Apart from appearing on the Akash Aath and Star Jalsa serials, he has also acted in several serials on the Zee Bangla television channel.
In 2021, Susovan Sonu Roy also auditioned for Tathagata Singha's film Uma (2022), starring Kajal Aggarwal in the lead. He also joined as a verified Amazon influencer in the same year. He has got Two main leads opportunity in one film and one Tv serial but not happen yet for some issue.
Before coming in this industry he do the job and he left the job to follow his dreams in this Acting field. After graduation, he did audition for many Mumbai-based projects. And then he auditioned for his hometown Kolkata-based projects and did workshops with renowned directors and Producer's under his Production house for 2 years (2016 -2018) and wasted his 2 years following his dreams.
And After that, he auditioned for one of the TV serials named "Kapalkundala" and then he got his first opportunity in 2019 Aakash Aath channel Serial named "Anandamoyee Maa" he played a vital role in that serial. After that he acted in the star jalsha channel's serial "Mohor" and through Mohor he got another project in Star Jalsha channel's "Korapakhi" which is the same Production house project, He played a negative role in that particular serial for several months. And after that, he is also Acted in Zee Bangla channel's serial "Jamuna Dhaki" in this serial he played the role of neighbor. After that again acted in the Star Jalsha channel's serial named "Titli" in this serial he played a vital role also. And people start knowing him as an Actor.
He thinks that artists don't have any boundaries, In 2021 he is preparing himself for upcoming projects of Kolkata and Mumbai-based projects.
Susovan Sonu Roy thinks that Playing a character is not that easy job. The actor's job is to translate an engaging and believable portrayal of the written character and bring it to life. More often than not, the success of a drama or film depends on the actor because it is a visual medium. Acting is an activity in which a person tells a story by means of enactment or adopting a character. Acting is very complicated and it may be hard to start trying it. But actually, the process of acting is simple. An actor has to memorize their lines – usually verbatim, be in touch with the character of the role you are playing, mind the environment in which the scene takes place, and give a performance that is believable. Susovan Sonu Roy also thinks that success or failure depends to a large degree on how well the actors play their individual characters. The actor's primary responsibility is to bring the character to life. The audience relates at an emotional level to the characters on the screen.