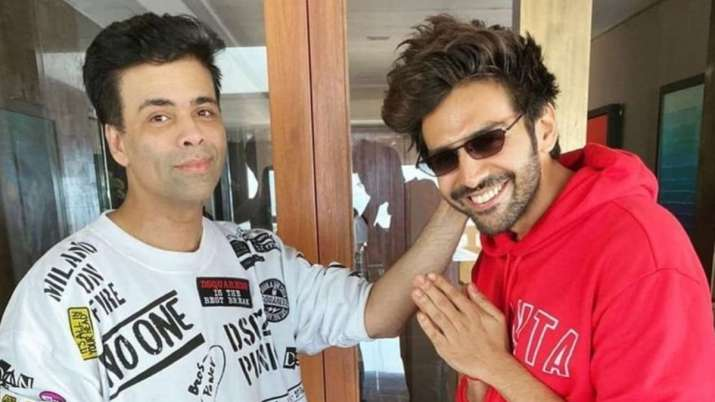 Karan Johar & Kartik Aaryan Dostana 2 Fallout: Know the real Reason
As we see social media talking about the recent fallout of Karan Johar and Kartik Aaryan for the film Dostana 2 leading the latter to exit, many still wonder as to what really happened. The netizens are divided with a few supporting Karan Johar, while others stood with Kartik Aaryan. People are even talking about a few conspiracy theories as well, while a few said that Kartik had an affair and he had a breakup with Janhvi Kapoor that led him to quit. A few said, he is highly unprofessional and was creating issues for the makers. 
So, with all said and done, there seemed some other issue behind the fallout. Kartik was hired at a minal cost of 2 to 3 Crores for the film in 2019. However, in the past two years, the actor's value has boosted up, which made him demand Karan Johar a hike in his remuneration. But Karan Johar called this to be an unprofessional thing. This made Karan rope Vicky Kausal on board that irked Kartik as he was convinced with Karan when the filmmaker denied the hike.
This did upset Kartik Aaryan and when he raised his voice, Karan called this to be an unprofessional thing that led to complicate things horribly. Kartik who was already feeling that he is underpaid for the film was also convinced to the fact that he is the selling point of Karan's movie and Johar continued to mess up things. As per Bollywood Hungama reports, Kartik felt that Karan is not keeping up his promises. While Karan feels that Kartik being unprofessional made things bad to worse.