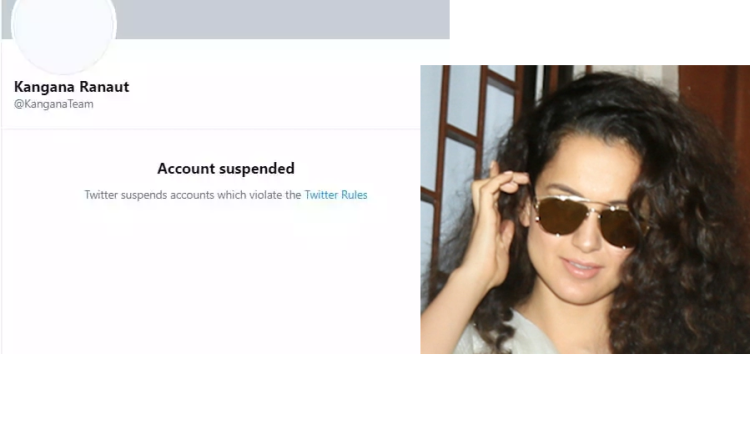 Kangana Ranaut Twitter Team Handle Gets Blocked for Hate Speech, Calls Death of Democracy
Kangana Ranaut finally loses her second account on the Microblogging site – Twitter for violating the rules of the site. The decision was taken by Twitter panel when she has been posting tweets repeatedly alleging people for one reason or the other. He recently added tweet on Manga Benerjee the former and upcoming CM of Bengal went on fire when she asked the PM Mr. Modi to tame her with his Virat Roop in the state. 
She also commented on the violence erupting in Bengal after the elections were declared when she asked for president rule in the state. This was the limit and Twitter was quick to suspend her handle for the second time as it had earlier blocked her and her sister Rangoli Chandel for losing their language on Twitter. Just when her account was blocked, she came up with her video saying that Twitter being Americans and Whites would always suppress the voice of a brown, but then she said she has several platforms to air her voice.
She posted her video on Instagram handle claiming that her Twitter Handle getting blocked is the death of democracy in the country. And that she has other mediums like Cinema which she will use in order to air her views. She said that her heart is for all those people who have tortured and enslaved for years and still there is no end to this suffering. Well, you can check her video as she shared as under: 
View this post on Instagram