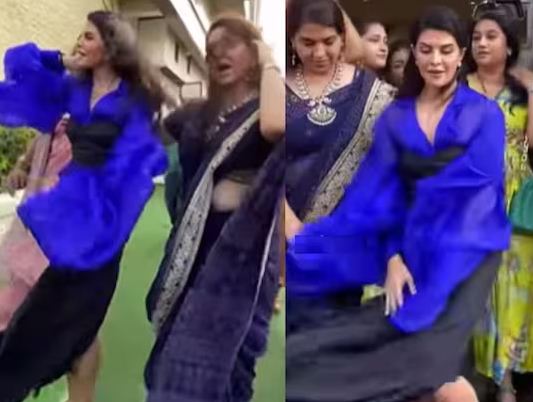 Jacqueline Fernandez Oops Moment: Struggles to Keep Dress in Place During Windy Event
Jacqueline Fernandez, a well-known Bollywood actress, has been in the news for various reasons, including her alleged association with gangster Sukesh Chandrasekhar. Despite featuring in several films, she failed to deliver any significant box office successes. Jacqueline's recent viral video shows her facing an unfortunate incident that has left her fans disappointed.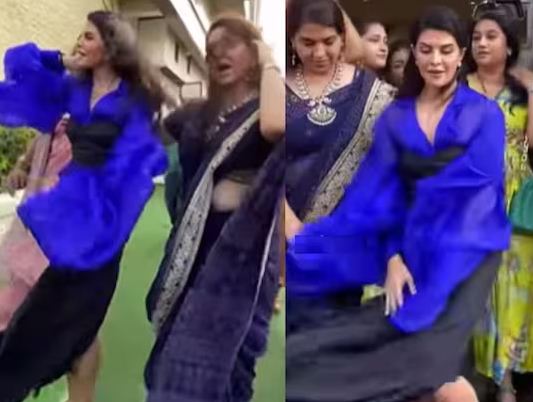 At a recent event, Jacqueline Fernandez was caught in an embarrassing wardrobe malfunction, leading to an Oops moment. The cause of the mishap was Jacqueline's dress, which failed to provide adequate coverage. The incident has generated a strong reaction from fans, and the video of the incident has brought the Bollywood superstar into the limelight for all the wrong reasons.
In this video, Jacqueline can be seen wearing an elegant black and blue dress. However, the wind here is so fierce that Jacqueline's dress begins to fly. When the garment flies, Jacqueline becomes quite uncomfortable and starts manipulating her dress. But the wind is so fierce that she can't control her dress, even if she tries, and as a result, she has a Oops moment. On social media, this Jacqueline video is trending, and the actress's followers have responded.
For this video, Jacqueline Fernandez is also being made fun of. The actress has drawn criticism online because of her attire. Users are responding angrily to this Jacqueline video. It appears like the wind has ruined their entire mood, one person commented. She appears to have turned into a ghost in front of everyone, another person wrote. I felt that Jacqueline, a different user commented. Don't let the wind carry you away.