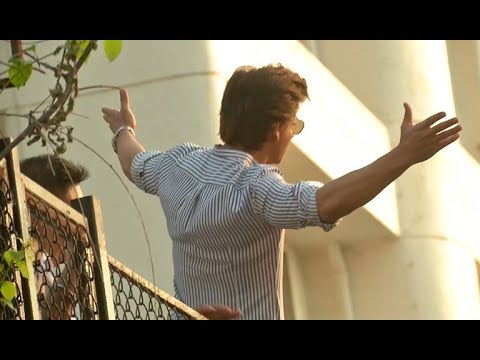 From Rs 50 Salary to Private Jets, Bollywood Star Remarkable Journey
The Inspiring Evolution of Bollywood's King Khan.
Bollywood News: The story of success often weaves an inspiring narrative, and Shah Rukh Khan epitomizes this journey. From meager beginnings in the entertainment industry to owning private jets and opulent properties worth millions, he symbolizes relentless hard work and determination.
In the realm of Indian cinema, numerous stars have transitioned from earning meager salaries to raking in over a hundred crore rupees with every film. Many have endured struggles to carve their names in the industry and now possess substantial wealth through hefty fees, brand endorsements, and other revenue streams. Among these stars is one who started with a salary of merely 50 rupees and now resides in luxurious mansions.
The star has even surpassed Hollywood luminary Tom Cruise in terms of wealth and boasts an incredible fan following. Recently, Shah Rukh Khan made a triumphant return to the big screen, with his films turning into blockbusters. This actor isn't just anyone but Shah Rukh Khan, whose stardom knows no bounds, not only in India but across the globe.
Shah Rukh Khan commenced his journey as a television actor. However, before that, he had undertaken a small role in a Pankaj Udhas music concert, earning a salary of 50 rupees. He used that money to travel by train to Agra. In an interview with PTI, Shah Rukh candidly shared, "When I was young, I undertook a long journey. I had undertaken a journey when I got my first earnings from Pankaj Udhas concert. I was an usher, and we were paid 50 rupees each. So, I went to Taj Mahal."
Today, King Khan stands among the top-earning stars in Indian cinema, pocketing over 100 crore rupees per film. Reports suggest that Shah Rukh Khan boasts a net worth of 6100 crore rupees, making him the richest Indian actor. In this aspect, he has even surpassed Tom Cruise, whose total wealth amounts to 5000 crore rupees. Shah Rukh Khan ranks among the top 5 wealthiest actors globally and owns a private jet, using it for travel with his family.
Shah Rukh Khan's story resonates as a testament to perseverance and hard work, illustrating how a humble beginning can pave the way for unparalleled success in the glitzy world of Bollywood.
Click here for the latest news from Bollywood, Hollywood, South Film Industry, Bhojpuri and TV world… Click here to join the Facebook Page, Twitter Page, YouTube page and Instagram of Bollywood Mascot !