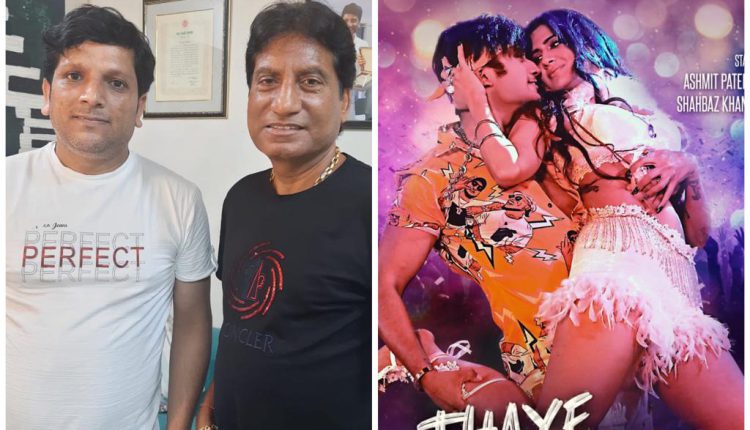 Film Dhananjay song will be released soon, Director Akhil Parashar met Raju Srivastav
Akhil Parashar New Song Thaye Thaye from the film Dhananjay would be released very soon. Nowadays, the attitude of the audiences to watch cinema has changed a lot. At present, the audience is attracted by new faces more than popular stars. Along with this, a strong concept has become very important for any film project at present. Recently, Akhil Parashar, the producer and director of the upcoming film Dhananjay, has informed about the release of the first song of the film titled by Thaye Thaye.
Let us tell you that director Akhil Parashar had met Raju Srivastava, Chairman of Film Bandhu of Uttar Pradesh, where Raju Srivastava asked him to shoot the entire film in Uttar Pradesh. The shooting of the film Dhananjay, which is being made under the banner of Aarav Films Private Limited, will start very soon. Along with this, the workshop of the cast of the film will also be started in Mumbai from April 22.
Akhil Parashar says that the film is a political drama which is going to be very different from other films made in this genre. Ashmit Patel is playing the lead role in the film. The song Thaye Thaye of the film is going to be released very soon with a prominent music label. Director Akhil Parashar also talked about his new upcoming projects apart from Dhananjay.
Click here for the latest news from Bollywood, Hollywood, South Film Industry, Bhojpuri and TV world