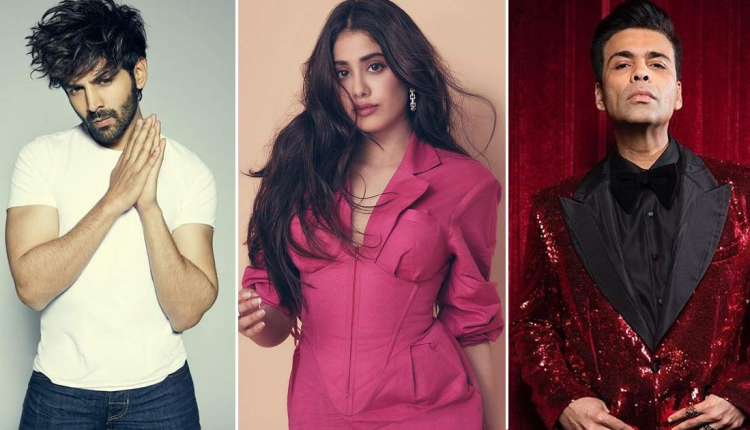 Dostana 2: Did Kartik Aaryan Asked Karan Johar to Drop Janhvi Kapoor?
Ever since the fallout of Kartik Aaryan with Karan Johar came into the air, there seemed huge speculation about the difference between the two. A lot of things have happened between the two. The actor was asked to quit and things did not turn out well as Karan Johar pledged that he will never work with Kartik Aaryan and thus he broke up all his ties with the handsome hunk. He called him unprofessional in his conduct and behaviour leading him to take such decisions about the sequel.
Many of the Dharma Productions insiders announced they had their own stories to tell about the fallout. Some claimed that Kartik was finding issues with dates that made him quit, while others claimed that it was the fallout with Janhvi Kapoor that led the actor to quit the sequel. As per reports, Kartik and Janhvi Kapoor were seen facing tough times in their friendship since Jan 2021. 
Considering the fallout, the actor went straight to the director Collin D'Cunha asking him to scrap the movie. Later he even suggested that he is ready to continue with the film provided they drop Janhvi Kapoor and he can even compensate for the same on his fees. When things did not work, the director reported the matter to Karan Johar who is the producer of the movie. Karan decided to fix things in his own way and thus we saw the exit of Kartik Aaryan from the film as Johar supported Janhvi and not him. Stay tuned to know more about the issue only with us.