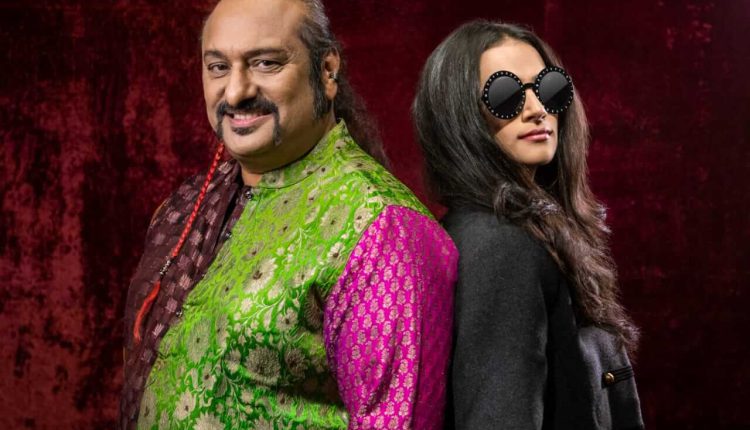 Aaja Meri Baahon Mein: Leslee Lewis & Kavya Jones Visits Mithibai College To Promote Their Song and Tu Kahe Poster
Leslee Lewis & Kavya Jones are among the known musicians who have been active in this world. They are now embarking with the new song called Aaja Meri Baahon Mein. To promote the same, the duo singers were seen reaching at Mumbai's popular college called Mithibai College. Kvya Jones is an Alumni of the said college and has remained always at the forefront in the cultural shows thus giving too many hits including Paree Hoon Mai, Yaaron and Pal were seen reaching out the venue in order to promote the same.
As Kavya who is also an alumni of Mithibai college and an ex core team member of the annual college fest was seen getting accompanied by the King of Indie pop- Leslee Lewis. He is the man who gave too many songs and the hits include Paree Hoon Mai, Yaaron & Pal. They reached the venue in order to promote their song Aaja Meri Baahon Mein sung by Kavya and launch their latest release Tu Kahe by Leslee Lewis seemed busy promoting the same.
The college students went crazy as the singers reached the festival with the presence of the two stars. The two had a good time while carrying out the promotional activities for the song called "Aaja Meri Baahon Mein" which Kavya Jones was seen singing. The song is produced & directed by Leslee Lewis, while they even had their poster launch for their song"Tu Kahe", which was again Produced & Directed by Leslee Lewis . As the event ended, we saw Kavya Jones entertaining the students the best with her songs and carrying out a short acoustic performance as well, which soon followed by a cake cutting ceremony.