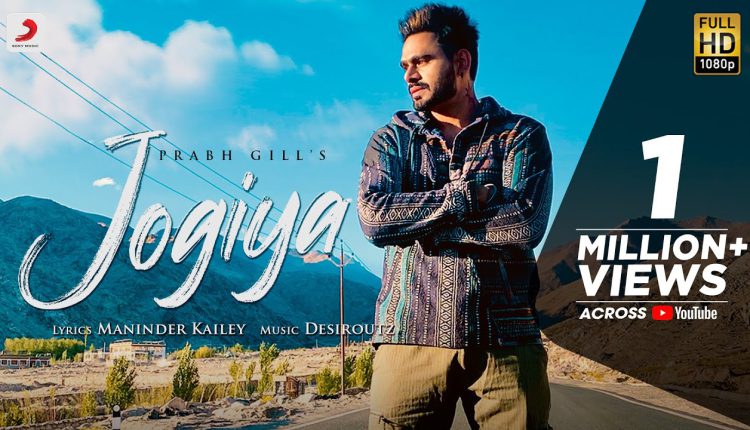 Jogiya Official HD Video Song 2022 by Prabh Gill Music
For all Hindi music lovers take a look at the latest Hindi track "Jogiya" by Prabh Gill. Desi Routz composes the music to the tune Jogiya performed by the vocalist Prabh Gill. Maninder Kailey wrote the lyrics for this Jogiya song. Watch the video to learn what you can regarding Prabh Gill's song "Jogiya". Keep an eye on Bollywood Mascot to hear more tracks that are similar to Jogiya. Visit the Bollywood Mascot Hindi music videos section for additional Hindi songs as well as Prabh Gill Songs.
Sometimes what we do in our lives isn't what is most important in our lives. Jogiya is the story of a voyage of self-discovery and discovering the thing that matters most to you.
Jogiya Song Lyrics:
Sapno Ki Udaane Bharr k aa Gya
Dil Apna Tu Behla K aa Gya
Ik dhokhe mein guzari Zindagi
Koi mila Na jo tera apna Ho
Ve Jogiya Jag Mil Gya Ta Ki Kerega Ta ki Karega
Ve Jogiya Sab Ta ki karega Ta ki karega
Also Check: KGF Chapter 2 Movie Free Download
Daulat Barasne Pe Khud Se Tu Puchiyo Barish Ki Boondon jaisi Milti Khushi Kya
Pehne Makhota Kyu Bulleya Zamane Mein
Nikli Kabhi Hai Tere Dil se Hassi Kya
Imaarton Se Ucha Ban Gya par Khud Ko Piche chod chala
Ve Jogiya Jag Mil Gya Ta Ki Kerega Ta ki Karega
Ve Jogiya Sab Ta ki karega Ta ki karega
Tinka Tinka Joda hai Jo Udd Hi Jaega
Boega Tu Jo Bhi Sajna Woh Hi Paega
Koshish Kariyo Teri Wjaah se muskuraye Koi
Tab samajhna Jag mein bandeya Teri Kamai Hoyi
Dil se Karega Jo Tu Shayri Kailey Chuyega Tabhi Asmaan
Ve Jogiya Jag Mil Gya Ta Ki Kerega Ta ki Karega
Ve Jogiya Sab Ta ki karega Ta ki karega
Also check: Kabhi Eid Kabhi Diwali Features This Actor with Salman Khan
Also Check: Jubin Nautiyal Latest Songs & Avneet Kaur Hot Photos & Atak Gaya HD Video Song