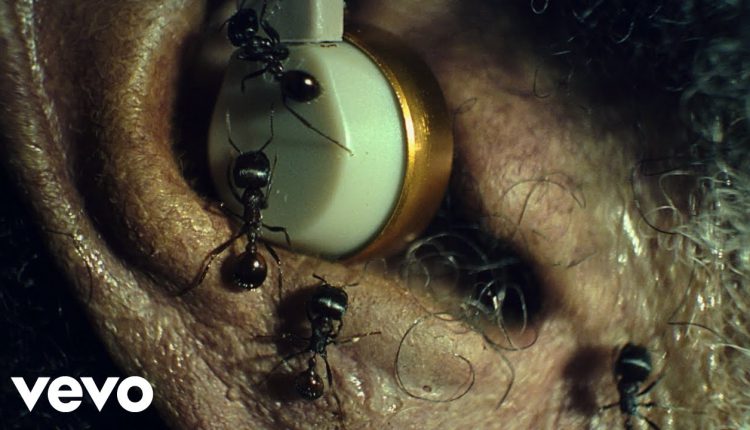 The Weeknd – Gasoline Official Music HD Video Song 2022
Music video from The Weeknd singing Gasoline. The Weeknd XO, Inc. It is owned and operated via Republic Records, a division of UMG Recordings, Inc. The Weeknd faces a terrifying fight with his old self in his new music HD video song "Gasoline," off his new album Dawn FM. The official music video for The Weeknd – Gasoline. Available now, on 'Dawn FM':
Gasoline Song Lyrics:
It's five AM, my time again
Iss've soakin' up the moon, can't sleep
It's five AM my time again
I'm calling and you know it's me
I'm pushing myself further
I'm just tryna feel my heartbeat beat (beat)
I wrap my hands around your neck
You love it when I always squeeze
It's five AM, I'm high again
And you can see that I'm in pain
I've fallen into emptiness
I want you 'cause we're both insane
I'm staring into the abyss
I'm looking at myself again
I'm dozing off to R.E.m.
I'm trying not to lose my faith
Also view: John Cena Married Shay Shariatzadeh
And I love it when you watch me sleep
You spin me 'round so I can breathe
It's only safe for you and me
I know you won't let me OD
And if I finally die in peace
Just wrap my body in these sheets
And pour out the gasoline
It don't mean much to me
It's five AM, I'm nihilist
I know there's nothing after this (after this)
Obsessing over aftermaths
Apocalypse and hopelessness (hopelessness)
The only thing I understand
Is zero sum of tenderness (tenderness)
Oh, baby, please just hold me close
Make me believe there's more to live
Around, around, around, around we go
In this game called life, we are not free
And I love it when you watch me sleep
Also check: Daddy Yankee Concerts Tour and Tickets
You spin me 'round so I can breathe
It's only safe for you and me (don't let me go)
I know you won't let me OD (don't you let me go)
And if I finally die in peace (ooh yeah)
Just wrap my body in these sheets
And pour out the gasoline
It don't mean much to me
Ohh-oh-ooh
Oh-ooh-ooh-oh
Ohh-oh-ooh
Ha, hey-uh
Hey, huh, hey, huh
Huh, huh, huh, ha, huh
Gasoline Video Song Credit:
Director & Album Art – Matilda Finn
Production Company – Stink Films
Executive Producer – Ryland Burns
Head of Production – Ari Schneiderman
Producers – Ryland Burns, Cole Santiago, Eli Raskin
Co-Producers – MrMr Films
Cinematographer – Jon Chema
Production Designer – Nomad Art + Design, John Richoux
Stunt Coordinator – TJ White
Movement Direction – C Prinz
Weeknd SFX Makeup – Mike Marino
Demon SFX Makeup – Malina Stearns and Chelsea Delfino
Casting – Esprit Casting
Editors – Matilda Finn and Armen Harootun
VFX – Hugo Saunders @ Black Kite Studios
Colour – Simone Grattarola @ Time Based Arts
Sound – Mark Hills @ Factory Studios
Featuring – Olivia Sysack, Jessica Sysack, Erin Green, Desiree Green, Audra Stillwell, Alyssa Stilwell, Isabella Isaziga, Tatiana Tovar, Gyasi Johnson, Jenly Crespo, Janel Carrington
Also View: Sandra Bullock and Bryan Randall & What is Connection Between Ammika Harris and Chris Brown? & Bollywood Mascot