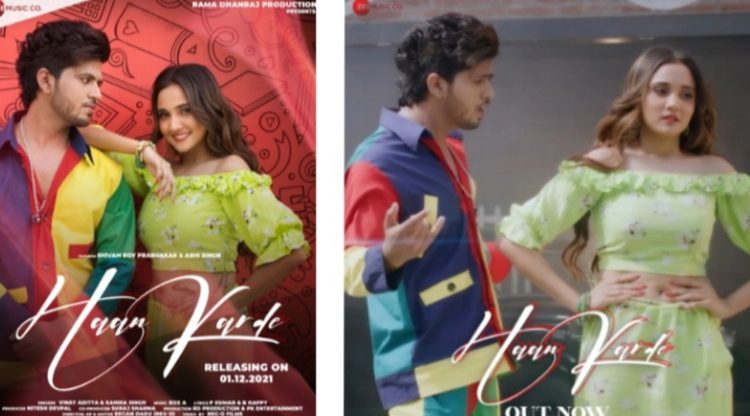 Shivam Roy Prabhakar and Ashi Singh's Haan Karde, Have you watched it?
Nowadays, the craze of music album is on its peak in youth. Music albums are being very much liked among the younger generation. Especially if we talk about dancing music album, then this genre attracts the youth very much. The music album Haan Karde starring Shivam Roy Prabhakar and Ashi Singh, released recently on 1st December by Zee Music Company, is a colorful song. Looking at the song, it can be said that the song did not get as many views as it deserves. But if you go to the YouTube channel of Zee Music Company and go to the comment section of the song, then it is clear that the audience is liking this song very much. Talking about likes counting, so far more than 17 thousand people have liked it.
Haan Karde Song is a bit similar to Hardy Sandhu's song 'Kudi Menu Kaindi'. It is shown in the song that when the boy sees the girl for the first time, he likes her and he tries to woo her with his money. In the end, the heroine accepts hero's proposal and the song ends. The song has the full feel of a youth partying while the song is a dancing number. In the last scene of the song, everyone is seen dancing in the club.
Let us tell you that Singer Vinay Aditya and Kanika Singh have given their voice to the song while music has been given by Rox-A, the famous music director of Punjab. Lyrics of the song are written by B. Happy and P. Kumar. The video of the song is directed by Regan Dadu. The producer of the song is Nitesh Devpal and the co-producer is Suraj Sharma. The song is produced under the banner of Rama Dhanraj and PK Entertainment white it's released by Zee Music Company.