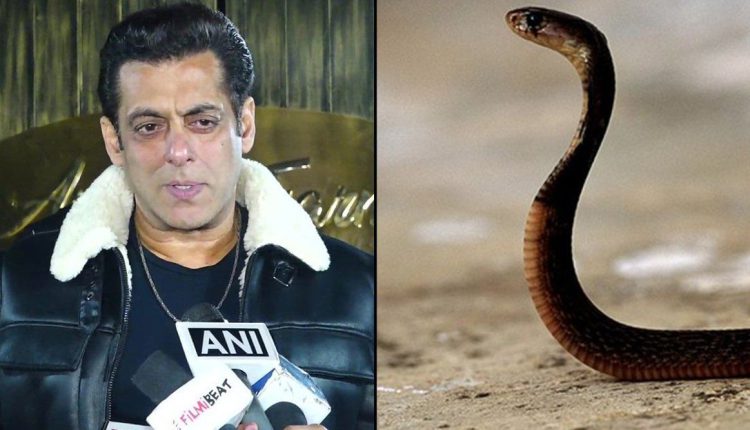 Salman Khan, the Bollywood superstar, was bitten by a snake and was taken to the hospital
Salman Khan, the Bollywood superstar, has been bitten by a snake. The incident occurred on last to last Saturday night between 2 and 3 p.m. Then there was Salman Khan, who was at his Panvel Farm House. Salman Khan was taken to the hospital right away. He, however, got discharged from hospital on Sunday morning. The snake that bit Salman was not poisonous, according to the information. The actor was taken to a hospital in Kamothe, Navi Mumbai.
Ram Gopal Varma poked Salman Khan in a funny way sharing a cartoon of a green snake standing in a dock. In a clear reference to the Salman Khan snake bite incident, the image depicts the snake as an accused facing a trial. According to the cartoon poster, this is the same snake that bit Salman Khan. "It wasn't me…it was my driver," the snake was depicted as saying in the cartoon.
The poster, however, reminded netizens of Salman Khan's 2002 hit-and-run case. On the night of September 28, Salman's white Land Cruiser collided with the pavement near the American Express Bakery on Hill Road in Bandra, Mumbai, killing one and injuring four others. His blood samples revealed that he drank more than the legal limit. He was arrested as a result, but was soon released on bail. He was charged with violating various provisions of the IPC, the Motor Vehicles Act of 1988, and the Bombay Prohibition Act of 1949.