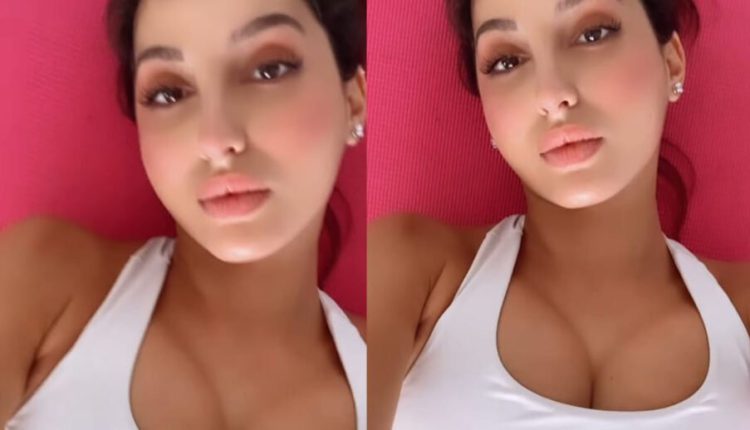 Nora Fatehi Corona Positive: Condition worsened, Unable to get out of bed
The headlines of Bollywood stars testing positive for coronavirus is breaking sequentially in the industry. Arjun Kapoor only recently tested positive for corona. Now the news of Nora Fatehi, the 'Dilbar Girl,' has is also coming out of being positive for Covid-10. Nora is being quarantined at home. Nora herself confirmed the infection of her corona by sharing the post on social media. According to a statement released by Nora's spokesperson, she was discovered to be covid positive on December 28.
Nora posted a note on her Instagram story after testing positive of Corona, saying, "Friends, unfortunately, I am fighting Covid." It has a strong grip on me. I've been on bed rest and under the care of doctors for the past few days. I request you to wear masks and stay safe." She goes on to say that the new Corona variant is spreading quickly and that it affects each person differently. Nothing is more valuable than your health, so look after it and stay safe. Nora is currently making headlines for her rendition of Punjabi pop singer Guru Randhawa's "Nach Meri Rani." Nora has wounded the viewers with her 'Jalpari' avatar in this song. Her appearance and dance are indeed being talked about everywhere. Aside from that, she has made headlines for dating a well-known Punjabi. Nora had already attended a variety of events in a variety of locations in the last few days to promote this song.
First and foremost, Kareena and Amrita Arora's Covid reports were positive, prompting a Covid test of everyone who had contact with them, with many stars reporting positive results. Anshula Kapoor, Riya Kapoor, and Arjun Kapoor's reports in the Kapoor family were corona positive.
The state with the most Omicron cases is Maharashtra only. The rising number of cases of Omicron and Corona in Mumbai has begun to have an impact on the shooting. In light of the Corona cases, a night curfew has been imposed. Film releases have also been postponed.