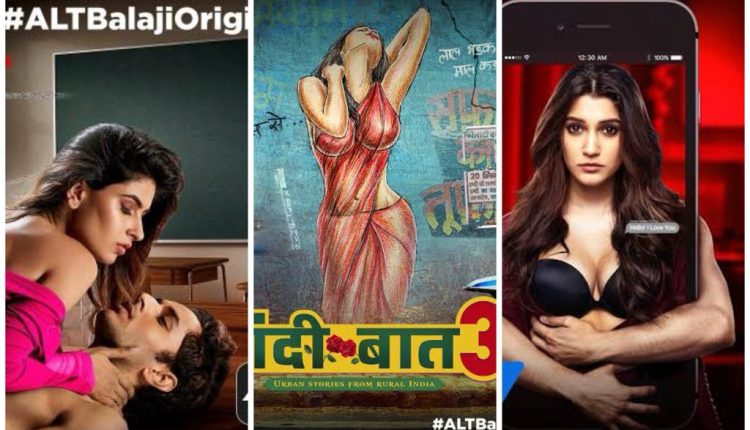 Hot Web Series List To Watch On OTT Platforms in 2022 New
New Hot Web Series List on MX Player Netflix Amazon Prime Disney+ Hotstar: Here, you wiil get to know new trending Hot Web Series crossed all the limits. Let us inform you that many creatives have been generating sizzling, popular Indian web series since the year 2017. The opportunity to express themselves to present adult and mature themes is enjoyed by the producers and directors.
As you are aware, India is going through a period of high youth population. Those who use phones, frequent hostels, and access the internet frequently, Youth now choose web series above other options in this case. Many popular Hot Web Series with an 18+ rating are accessible on well-known streaming platforms like Netflix and a variety of OTT providers.
List of Hot Web Series on OTT Platforms
Fleabag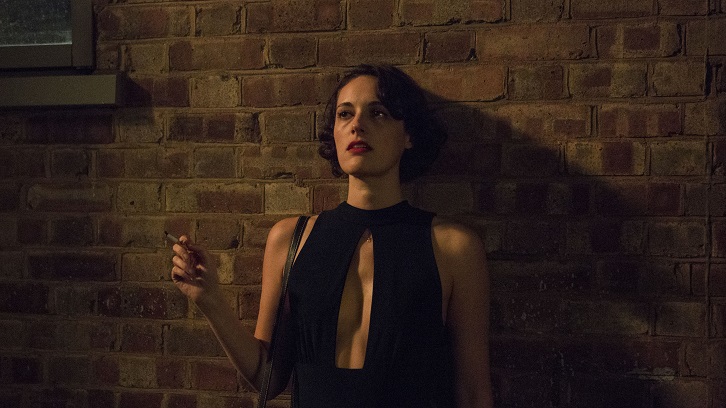 Streaming on: Amazon Prime Video
No. of series: 2
Directed by: Harry Bradbeer
Hot Web Series Fleabag: Let us tell you that Phoebe Waller-Bridge has one of the best voices in comedic literature. She made this Hot Web Series "Fleabag," which is now regarded by many as a classic on par with "The Office" by Ricky Gervais. Waller-Bridge not only writes and produces the show, but she also portrays the show's titular lead character.
A woman in her early 30s named Fleabag is quite outspoken about both her own and other people's sentiments. Funny thing is, Fleabag describes the performance to the audience directly while breaking the fourth wall. 'Fleabag' is unlike anything you've ever seen and so innovative in its humour and attractiveness.
Four More Shots Please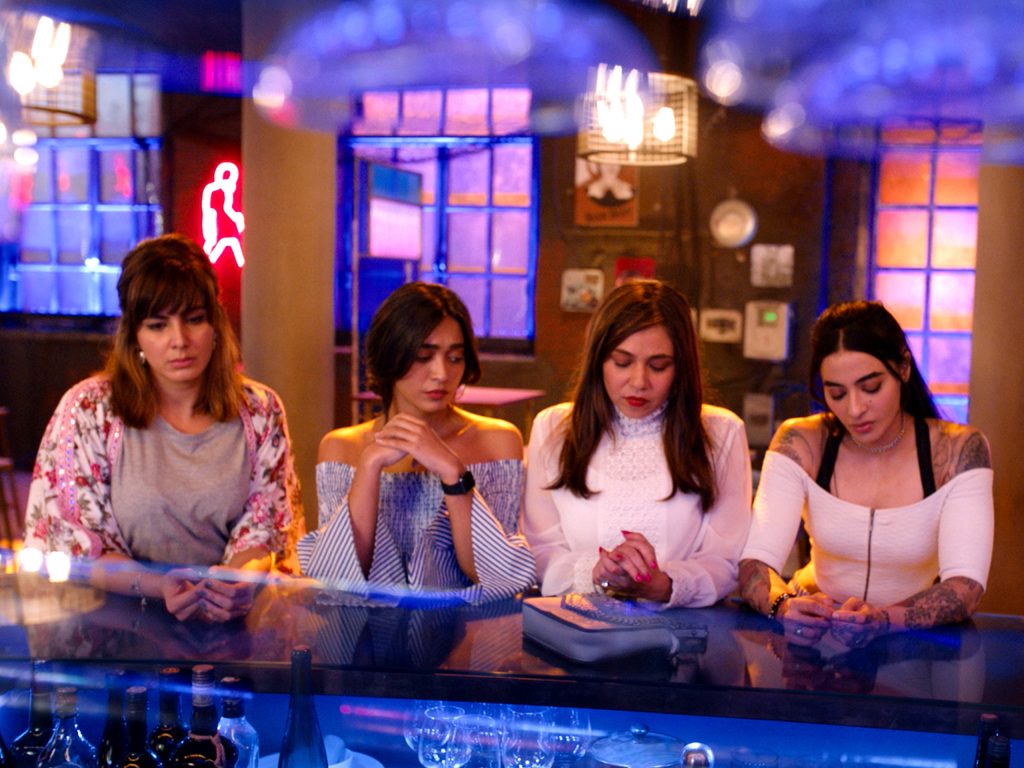 Streaming on: Amazon Prime Video
No. of seasons: 3
Directed by: Nupur Asthana
Hot Web Series Four More Shots Please: The narrative of four new-age Indian women is told in the Amazon Prime India Original series "Four More Shots Please," which follows their many ups and downs as they continue to support one another while also growing up and becoming independent. tries to rely on. Four girls are being portrayed by Sayani Gupta, Gurbani Judge, Kirti Kulhari, and Maanvi Gagroo. Each of these females is a representation of at least one social pressure faced by Indian women.
For instance, Damini (Gupta) struggles to balance her personal and professional lives because of ongoing arguments with her partner. Bisexual Umang (Judge) is frequently dumped by her partner, who is unable to commit to him because of social pressure. You'll notice that "Four More Shots" makes an effort to appear more forward-thinking than it actually is. Because discussing it in public is still forbidden in India. In "Four More Shots," the s** scenes can be pretty intense.
Secret Diary Of A Call Girl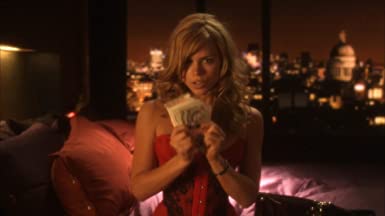 Streaming on: Amazon Prime Video
No. of seasons: 4
Directed by: Yann Demange
Based on a series of blogs written by pseudonymous author Belle de Jour about her life, The Secret Diary of a Call Girl tells the story of a call girl. The protagonist of the narrative is Hannah Baxter, a London-based college student who also works as a call girl. It is fundamentally difficult to maintain two identities, and Hannah's personal and professional life frequently collide.
Hot Scenes, which features a call girl, is a staple of this series. As she strives to fulfil her clients' desires, Hannah encounters a variety of circumstances while at work. Watch the show for its interesting drama rather than just the steamy scenes. It's interesting to note that London itself plays a significant role in the series' complex storyline.
The Affair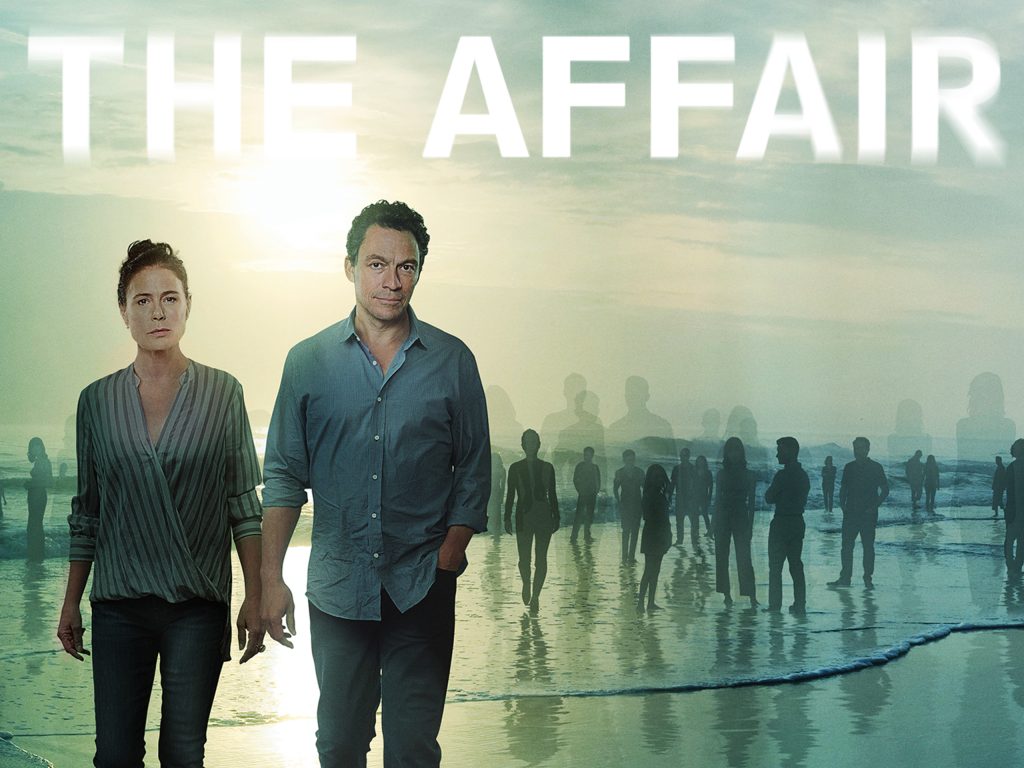 Streaming on: Voot
No. of seasons: 5
Directed by: Dominic West
Hot Web Series The Affair: Let us remind you that raising a family calls for the equal involvement of both couples; as a result, anytime there is an imbalance in the level of commitment from both parties, issues are certain to occur. This is precisely what occurs in the households of waitress Alison and teacher Noah. One evening in the restaurant where Alison works, the two of them clicked. Her personal life and her connections with her husband and other family members soon start to suffer as a result of their affair.
This series focuses on the fallout from Alison and Noah's affair. Most of the s**y situations we see on the show involve Ruth and Alison. Intriguingly, the s** scenes in "The Affair" never take away from the plot because significant disclosures can occasionally occur in the middle of an act.
Desperate Housewives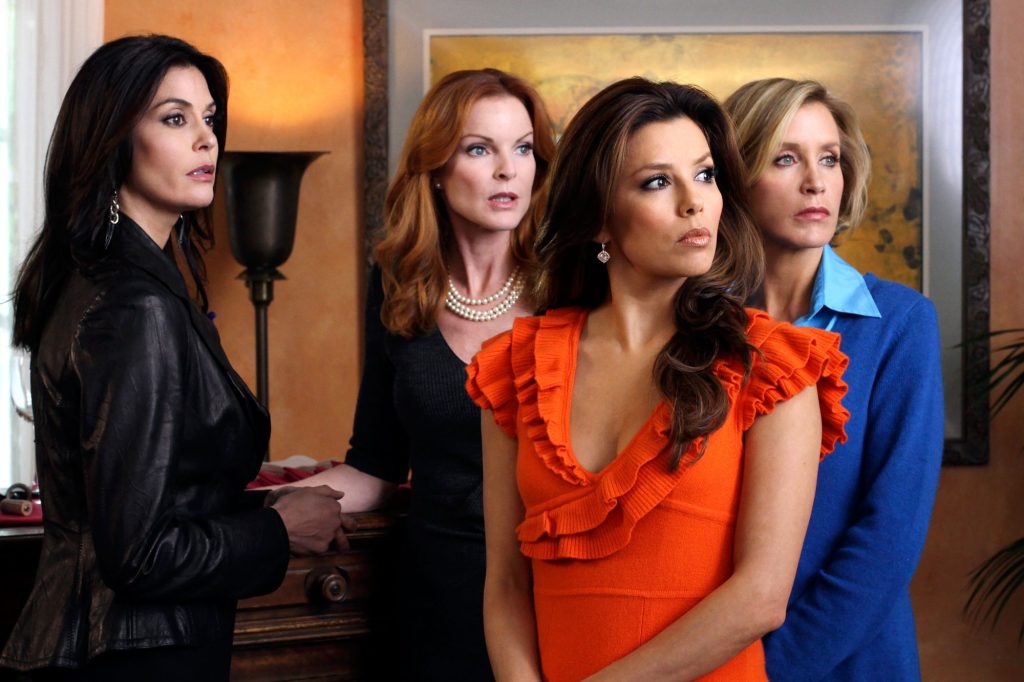 Streaming on: Amazon Prime Video
No. of seasons: 8
Directed by: Marc Cherry
Hot Web Series Desperate Housewives: Nothing in the suburbs is as picture-perfect as those beautifully landscaped lawns and white picket fences, as you probably already know. The venerable network got involved in a Wisteria Lane woman's personal life after their neighbour died suspiciously.
Of course, the neighbourhood is full of criminal activity, extramarital affairs, marital problems, and other problems, all of which are full of fantastic clichés for you to imagine, including some spicily spicy adultery with a chiselled gardener. Describe the hottest soap operas to ever appear on television.
Wrong Turn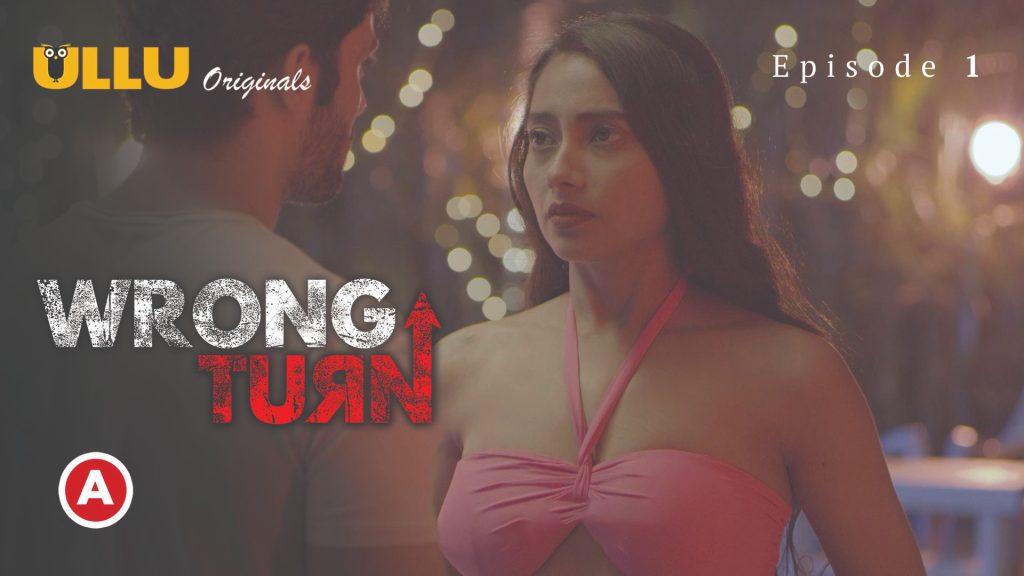 You cannot watch the incredibly daring online series "Wrong Turn" with your family. The gorgeous women in this series have provided intensely private scenes. More than the premise, this series is being discussed for its personal scenes. Think about your privacy before watching the "Wrong Turn" web series. You run the risk of embarrassing yourself if you play it in front of kids or family.
Stars like Lakshya Handa and Paromita Pari have appeared in the online series "Wrong Turn." This series is mostly a crime thriller, but it has a lot of provocative material. Such scenes have been captured on film, which will astound everyone. In the web series "Wrong Turn," Paromita Pari has gone above all expectations. She has performed a variety of daring scenarios that have propelled her into the spotlight.
The "Wrong Turn" web series is intended for viewers who are older than 18. If you are under 18 don't watch it. Before watching this series, don't forget to put on your headphones. The main character in this, Paromita Pari, is quite active on social media. On Instagram, she has 18,000 followers.
Gandii Baat by ALT Balaji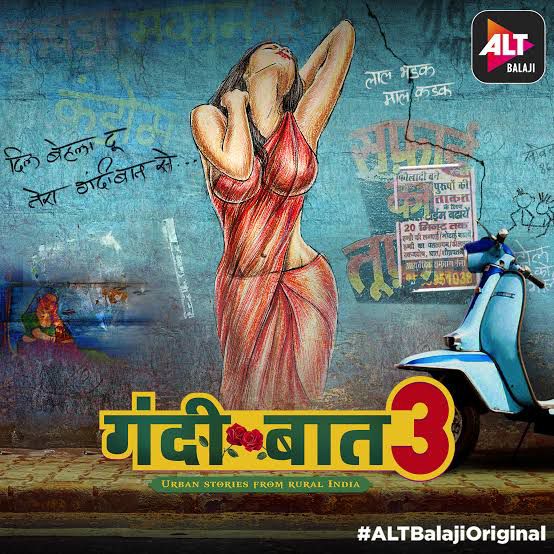 Streaming on: ALT Balaji
Produced by: Ekta Kapoor
The sensual and scandalous tales from rural India are chronicled in one of India's most well-liked hot web series, Gandii Baat, where each episode focuses on a different tale. Alt Balaji broadcasts Gandii Baat which is produced by Ekta Kapoor. The serial broke so many records on internet.
Ragini MMS: Returns by Alt Balaji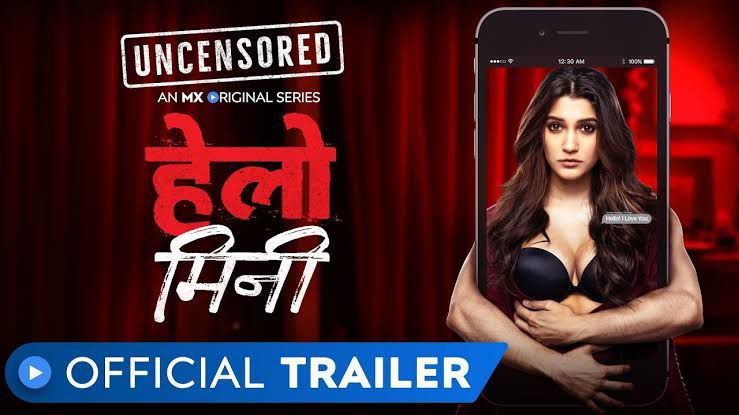 Streaming on: ALT Balaji
Produced by: Ekta Kapoor
Ragini MMS: Returns, the third entry in the well-known film franchise of the same name, is another iconic Hot Web Series by ALT Balaji that has inspired two sequels. It has well-known actors like Siddharth Gupta, Varun Sood, Divya Agarwal, Riya Sen, and Karishma Sharma. This sensual horror hot web series will leave you in astonishment with its continual twists and turns since it is bigger, se*ier, and scarier than the movies.
Hello Mini by MX player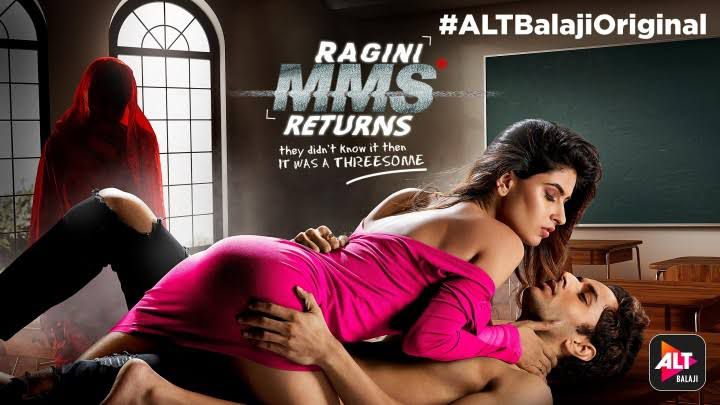 Streaming on: MX Player
Produced by: Srishti Behl, Arya, Sameer Nair, Deepak Segal, Jay Dev Banerjee
Hot Web Series: In the well-liked sexual thriller by MX Player, Mini, a Bengali girl, has her life turned upside down after relocating to Mumbai. This popular web series, which stars Anuja Joshi, Mrinal Dutt, Priya Bannerjee, and Anshul Pandey, has the ideal balance of tension and sensuality and draws viewers into the inescapable web of bingeing.
Click here for the latest news from Bollywood, Hollywood, South Film Industry, Bhojpuri and TV world… Click here to join the Facebook Page, Twitter Page, YouTube page and Instagram of Bollywood Mascot !