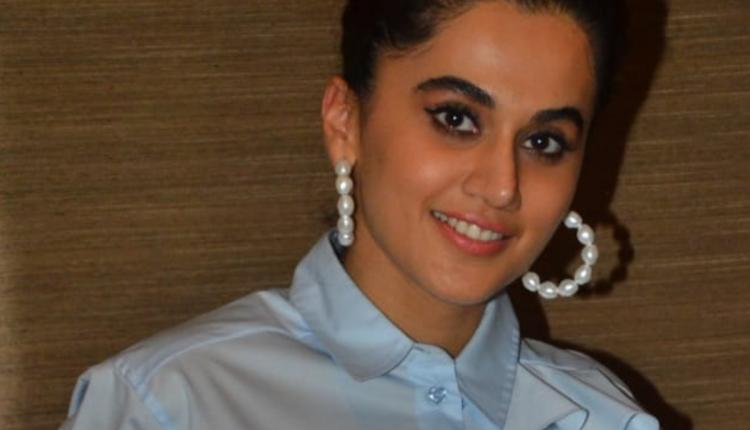 Shut Up Says Taapsee Pannu to a Troll who calls her Sasti
Enough is enough for Taapsee Pannu when we see trolls yelling at the Pink actress. As we were hearing about Kangana Ranaut yelling at Taapsee when she called her a She Woman, many of her fans and netizens did not like the comment. They simply tried to troll Kangana for making such a naïve statement for a good actress like Taapsee. Someone even went on to say that now they do not respect Kangana for acting so weird. 
Perhaps with the same mentality a user on Twitter tried to troll Taapsee calling her Sasti. She was called Sasti Copy earlier by Kangana's sister now again any random person in the microblogging site claimed the same. The Mulk actress then lost her temper and blasted by her words saying Shut up. The moment her statement came, the user disappeared deleting even his profile. One can see the screenshot of the same. 
Well, lets see what Taapsee has to say when it comes to slamming the user on Twitter, check her tweet:
Can you please shut up! Like just STFU ! If this is all u wanna say in these times then hold on until this country gets back to breathing normally and then get back to your shit ways until then DONT CROWD MY TIMELINE WITH YOUR NONSENSE and let me do what I am doing! https://t.co/is6bUOG6mA

— taapsee pannu (@taapsee) April 26, 2021

Now, check the tweet of the user that made the lady lose her temper:
Stay tuned to know more about her and others only with us.