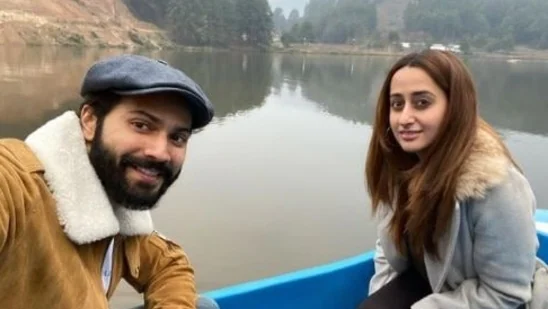 How Varun Dhwan Silenced the Troll after he Posted a Photo with Wife Natasha
Varun Dhawan has remained active on social media and has his best experience in recent times. He was recently slammed for his post on the self-promotional tweet and later even flaunting his pictures on Instagram with his wife when the world is under tremendous pressure of Covid 19. It was on this Wednesday, when he and his wife returned home from Ziro where he was having his shooting for his next movie Bhediya, we saw him sharing a photo earlier. 
As returned home he was seen passing by the airport and asking the camera people to stay away and maintain social distance. Soon we see the news reaching the social media and one of the comments on his Instagram came when the user alleged that the actor gave the paps outside the country to click his photos and now when he returns he complains. Before it turned big, Varun was quick to reply as it even slammed Varun for showcasing his privilege to others who are dying. 
He said this is nothing but a conjecture and that he was shooting his film and not having gone for any holiday. He said he never gave anyone the chance and that he also has lost his near ones from Covid. Earlier this week, he even deleted one tweet when someone shared a post when he was seen sharing a photo celebrating the birthday of his friend. Last year, Varun was seen having a live chat session with his friend Zoa Morani when she was caught with the virus.