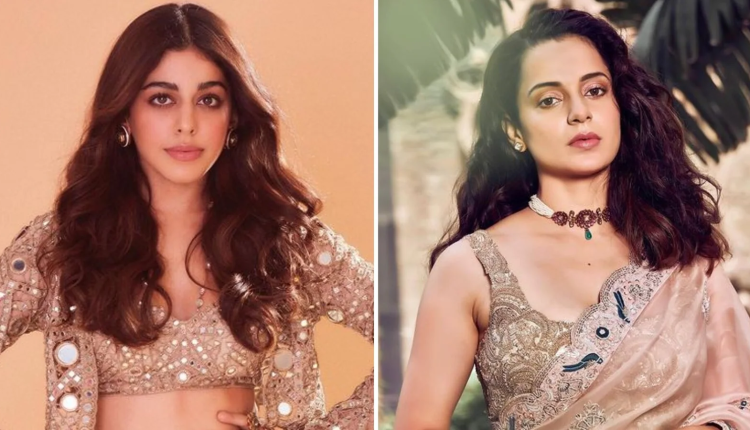 Has Alaya F Called Kangana Raanaut a Chaaploos?
Alaya F is just one film old in Bollywood as she impressed with her performance playing Saif Ali Khan daughter in the film Jawani Jaaneman last year. She barely speaks but of late, she was called at a show called By Invite Only on Zoom TV. She spoke about different issues and people. Starting with Alia, she seemed to go ga-ga about the diva. She calls Alia to be too good and appreciated her performance in her upcoming movie Gangubai Kathiyawadi watching its trailer. 
She said that she barely remembers how much time she watched as she liked it a lot and found it very refreshing. She was asked to comment on different B Town actors including novices like Sara Ali Khan and handsome hunk Kartik Aaryan. Finally, she was asked to comment on Kangana Ranaut to which she shared one word that suits her. She laughed and said that she remembers a lot about one word when she thinks of her and the word is Chaaploos or bootlicking. 
She said she speaks a lot about this word and hence when she thinks of Kangana she remembers this word. We have seen Kangana's team twitter handle speak about it a lot. Check one what she said about her Tanu Weds Manu co-star Swara Bhaskar. Check the tweet: 
Swara while doing chaploosi pls don't forget Kangana graced the show after many requests, she was the superstar and KJO was the paid host it is not for him to remove anything if channel wants it, and her voice needs no KJO to reach people 🙏 https://t.co/4mHO7lc1mv

— Kangana Ranaut (@KanganaTeam) June 29, 2020
Stay tuned to know more about her only with us.