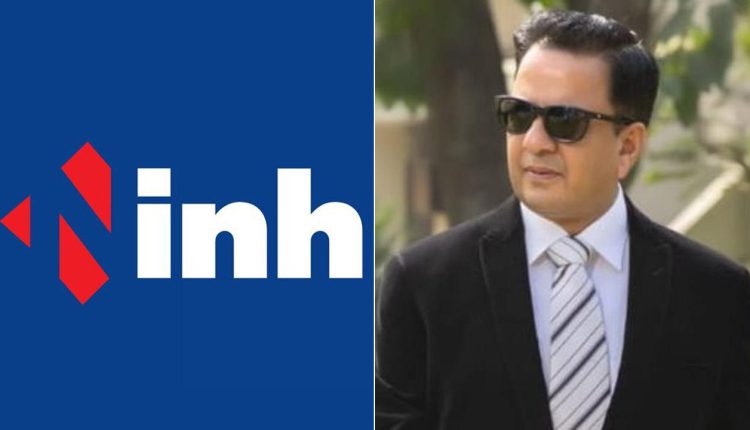 Giving Voice to people through our channel, says Dr. Himanshu Dwivedi, Editor in Chief of INH NEWS
Family members watching the news on television is a common sight in Indian households. However, with so many news channels running 24*7, there are very few channels broadcasting genuine news or give us meaningful information. There is one such channel
INH News, a fast-paced vibrant and dynamic Hindi News TV Channel considered as one of the best and most trusted place for news. INH News delivers breaking news, headlines and top stories from business, politics, entertainment, fashion and lifestyle, sports and more from India and the world.
It is true to its slogan, 'Badhte Bharat Ki Aawaz,' INH News Channel is committed to broadcasting stories that reveal and inspire and is innovatively produced. INH News is chaired by renowned newspaper editor and brave journalist Dr Himanshu Dwivedi. He has worked with renowned media brands like Navbharat, Dainik Bhaskar and Swadesh. At present Dr Himanshu is also the Editor in Chief Of Haribhoomi, a Hindi daily newspaper published in North and Central India. Mr. Himanshu Dwivedi G. A skilled speaker, expert in political affairs and a strong editor, Himanshu ji's journey of life in the media world is no less than a film story. He has a rich experience of more than 30 years and has held various senior roles in leading media agencies.
It is recognised in Northern and Central parts of India for its extensive home news coverage, foreign news and team of experienced presenters, editors, correspondents and reporters. And Dr Himanshu takes all steps to ensure that INH delivers high-quality, innovative, alternative content that challenges the status quo. He has played a significant role in taking this news channel to great heights and earning a good reputation as one of the most honest hindi news channel of the country. His consistent efforts as a fearless journalist and competitive spirit drives INH to be the best hindi broadcasting news channel.
Says Dr Himanshu, ' We believe that our reputation as a news organisation is our most valuable asset, so it is vital that our journalism is always of the highest quality. People listening to us should have confidence that their news is from a credible and reliable source.'
Their journalists find, verify and develop news stories – and cross-check facts for their accuracy. INH News' principle is that all facts should be reliably sourced. With a passion to bring forth the truth, INH News channel brings engaging news and analysis for its viewers. INH is indeed a hindi news programme like no other.